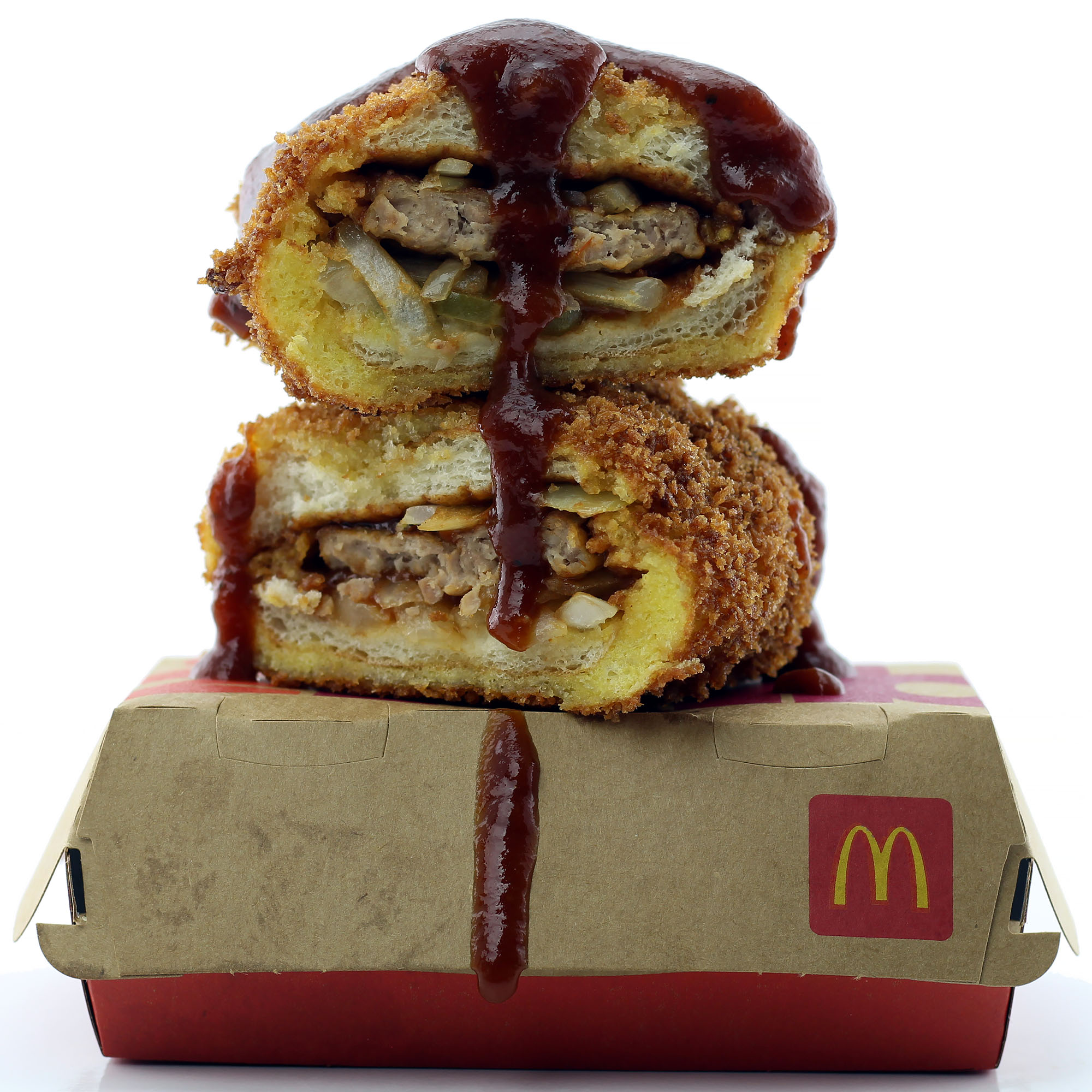 The McRib is back at McDonald's for the first time nationally in a little over three years so I decided that the only logical way to celebrate would be to take one and deep fry it!
Although this isn't the first fast food item I've deep fried it definitely ranks up there as one of my favorites!
8 years ago I made beer and bacon battered deep fried White Castle sliders, and since then I've deep fried everything from Taco Bell to a Burger King Whopper that I breaded in chicken nuggets.
This actually isn't even the first time I've deep fried something from McDonald's. A few years ago I made a Big Mac that was breaded in French fries and then followed that up six months later with a second deep fried Big Mac that was breaded in White Castle sliders.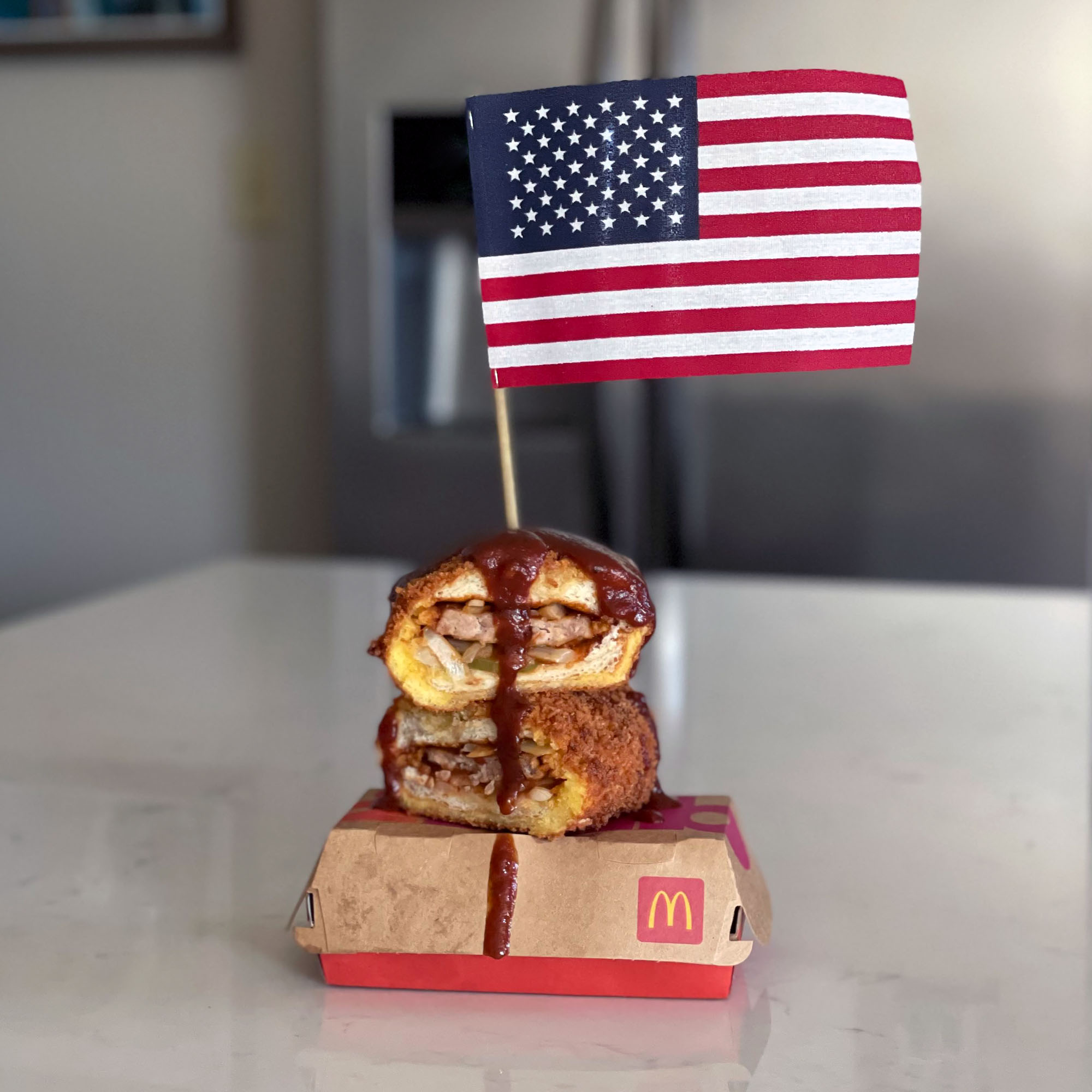 When it came to this McRib though I kept it nice and simple and just dipped it in egg wash, coated it in panko breadcrumbs and then dropped it in the deep fryer until it was golden brown.
Then I slathered it with and dipped it in a bunch of Bear's Smokehouse BBQ sauce that my buddy The Vulgar Chef sent me because I feel like if there's anyone that would enjoy a deep fried McRib as much as me it's him.
Plus, McDonald's wanted to charge me $1 for an extra thing of sauce but I decided that money could be better spent on a McChicken sandwich, so now my lunch consists of a deep fried McRib with a McChicken on the side….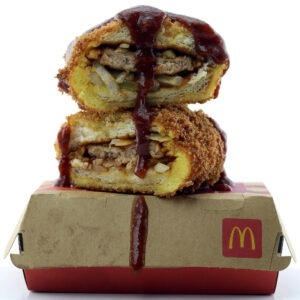 Deep Fried McRib Recipe
Nick @ DudeFoods.com
Sick of eating McRib sandwiches from McDonald's the old fashioned way? Then why not deep fry one?!
Ingredients
1

McDonald's McRib

2

quarts

oil

for frying

4

eggs

1/2

cup

milk

3

cups

panko breadcrumbs

BBQ sauce

for dipping
Instructions
Go to McDonald's and buy a McRib.

Heat oil in deep fryer or heavy skillet to 375°F.

Set up a dredging station with two bowls — eggs and milk in the first one and panko breadcrumbs in the second one.

Submerge the McRib in egg wash and cover in panko breadcrumbs. Repeat this step a second time if necessary.

Deep fry McRib for two minutes or until golden brown.

Drain on paper towels and serve with BBQ or your preferred dipping sauce.