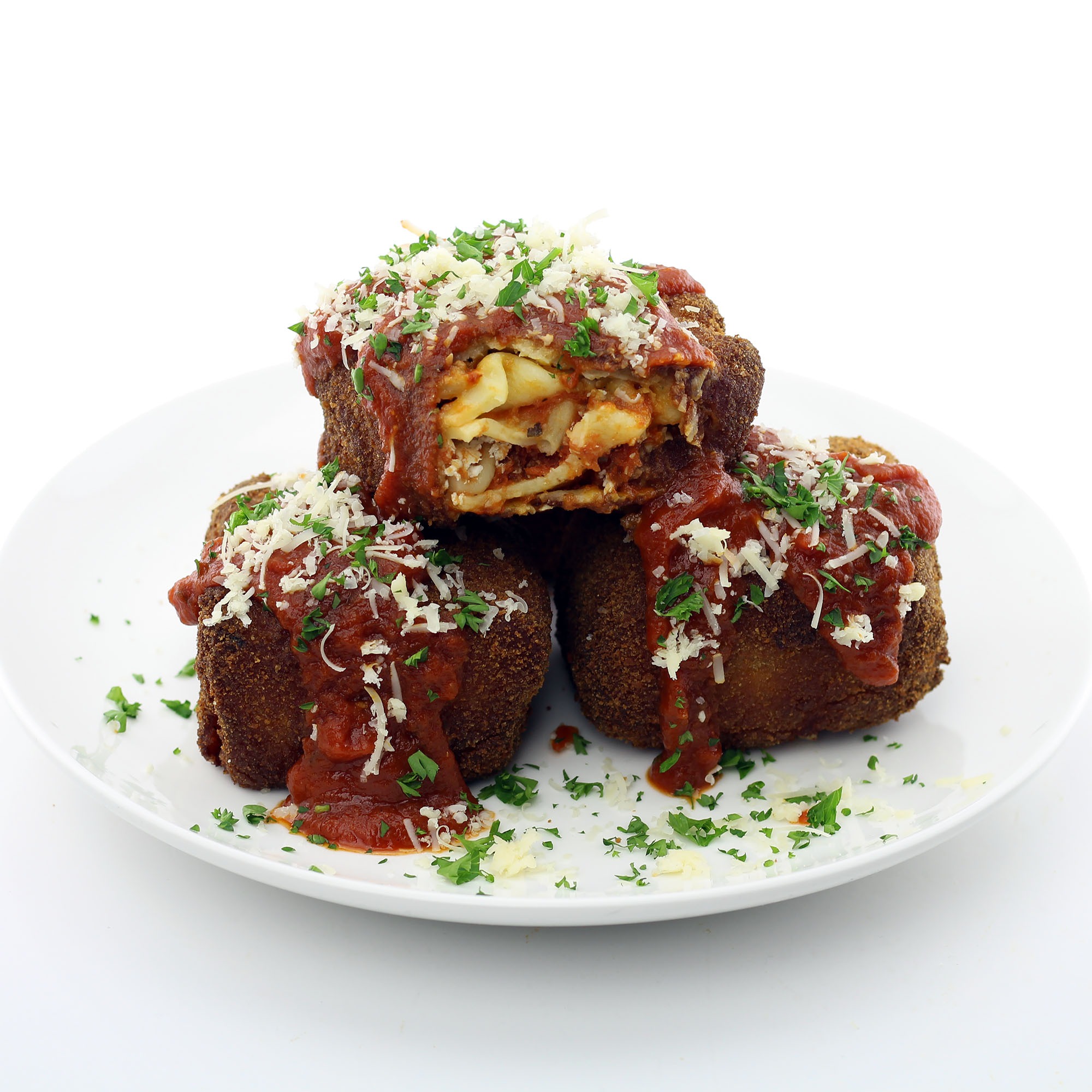 I found a Stouffer's family size lasagna in my freezer and I was about to pop it in the oven when I decided that I'd rather slice it into squares, coat then in breadcrumbs and deep fry them, and if I'm being honest, it's gonna be real hard for me to go back to regular lasagna after this….
Plus, it'll help me bulk up for hockey season! Oh wait, I spent all summer bulking up and I don't even play hockey. I actually don't even know how to ice skate….
That's not to say that I haven't tried learning how to skate though. When I was 10 years old I was obsessed with hockey and convinced my mom to buy me a pair of hockey skates.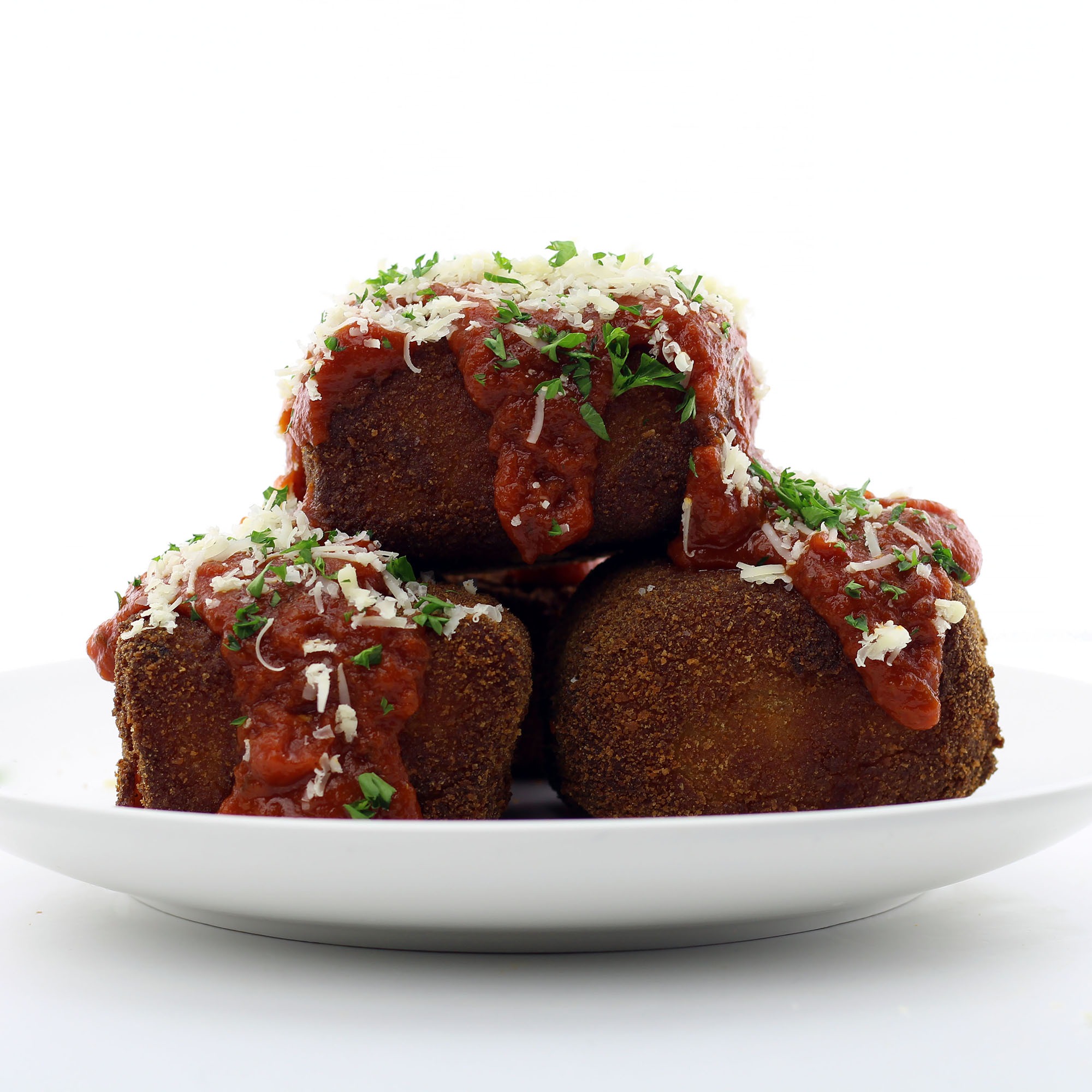 After she finally gave in we walked over to the park near our house and I laced them up and stepped out onto the frozen pond. For some reason I expected that it would just come naturally — that with zero practice at all I'd just be flying around the ice like Wayne Gretzky.
What really happened though was that I immediately fell down, got discouraged and told her I wanted to go home. I didn't even touch the skates for the rest of the season.
I actually thought about giving it another try the following winter, but by then my feet had grown, the skates didn't fit me anymore and my mom refused to buy me another pair, which was totally understandable.
Anyway, back to the lasagna! The amount of time in the deep frier will obviously depend on the how thick your lasagna is and the size of the squares you slice it into. I used a two pound Stouffer's lasagna, sliced it into 6 portions and it took about five minutes in the fryer. My lasagna wasn't too thick though, which helped speed up the cooking time a bit.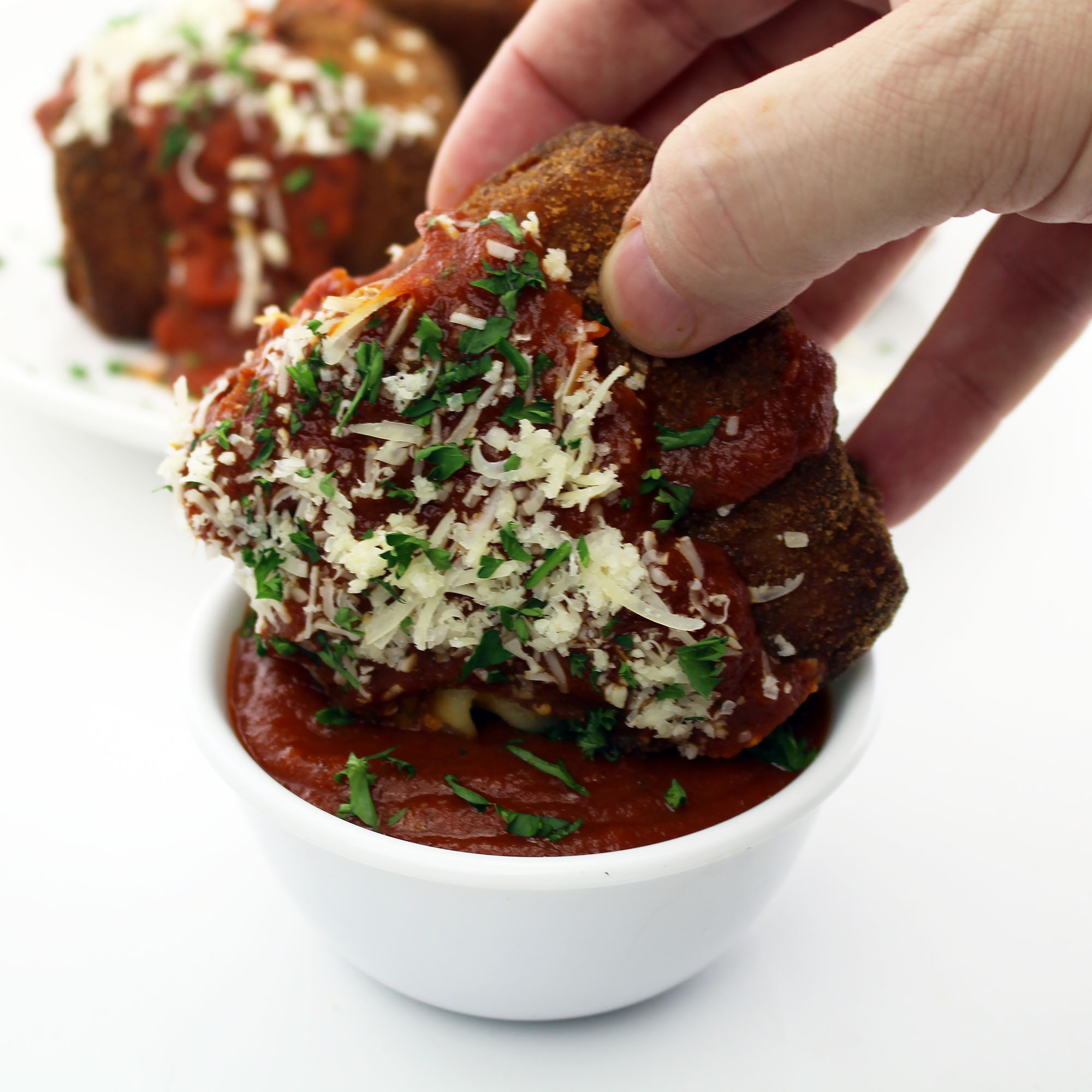 I also topped mine with marinara sauce — and then dipped it in even more of it — but since the lasagna itself already includes sauce that wasn't even totally necessary, as the couple pieces I had without the added sauce were still pretty great.
So, I may not have the ability to ice skate — to this day I've never even given it another try — but I do have this deep fried lasagna, which is basically just as good!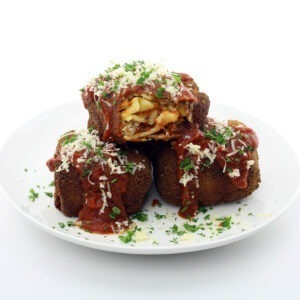 Deep Fried Lasagna Recipe
Sure, lasagna is great on its own, but it's even better when you bread it and deep fry it!
Ingredients
1

family size frozen lasagna

approximately 2 pounds

2

quarts

oil

for frying

1

cup

flour

6

eggs

1/3

cup

milk

4

cups

breadcrumbs

Marinara

or your preferred dipping sauce
Instructions
Remove frozen lasagna from packaging and cut into 6 equally sized pieces.

Set up a dredging station with three bowls — flour in the first one, eggs and milk in the second one and breadcrumbs in the third one.

Coat each lasagna cube in flour, submerge in egg wash and cover in breadcrumbs. Repeat this step a second time if necessary and freeze for at least another 30 minutes.

Heat oil in deep fryer or heavy skillet to 375°F and fry lasagna cubes in batches for 5 minutes or until cooked through.

Drain on paper towels and serve with marinara or your preferred dipping sauce.