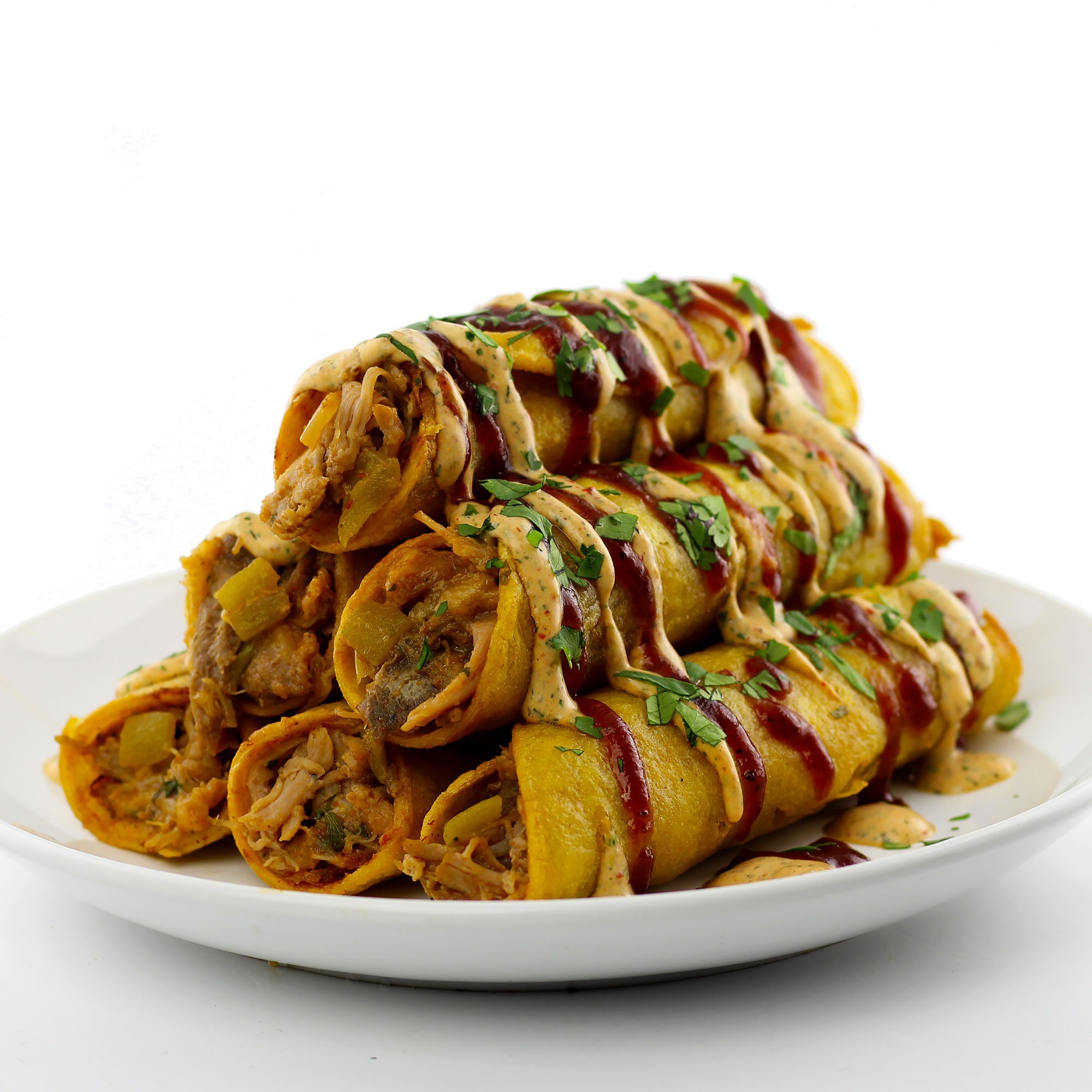 For the third year in a row now I'm working with the Wisconsin Pork Producers Association to create unique pork-based recipes. In case you've missed any of my previous posts you can click here to check out the different dishes I've come up with so far.
Although my last two recipes — Bacon Weave Tacos and Bacon Chip Nachos — both turned out amazing I also realize that not everyone wants to spend time weaving a bunch of bacon strips together, so here's a recipe for Pulled Pork Taquitos that's equally as delicious and takes almost no work at all! They're perfect as a snack or as a meal. Personally, I ate mine as a meal because after I took a bite of first one I literally couldn't stop eating them.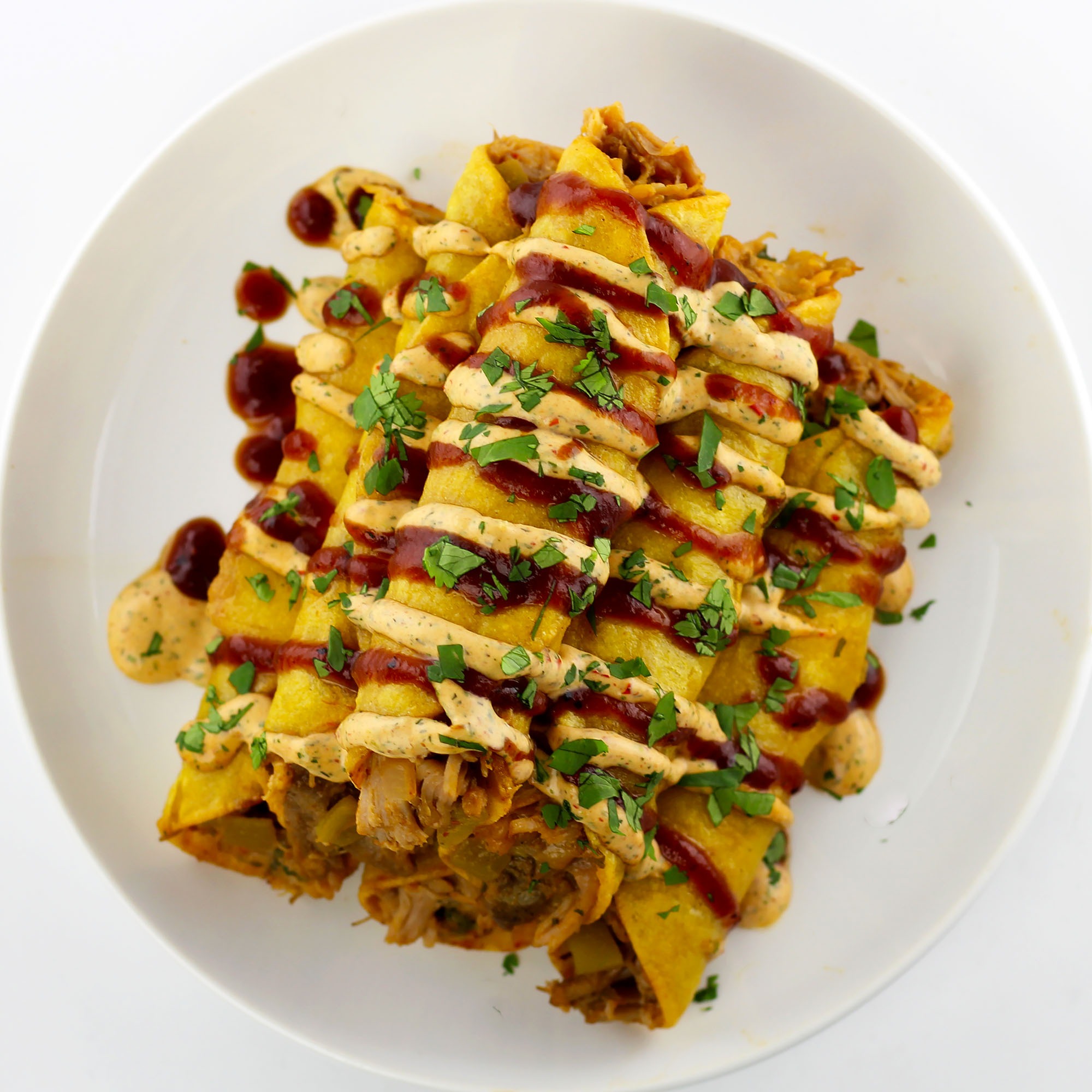 I'm a huge fan of taquitos, but there's one thing that I dislike about them. They never seem to have enough filling! I feel like every single time that I order them at a restaurant — or even worse, buy the frozen ones from the grocery store — and bite into them I'm eating more tortilla than filling. Not with these though! I absolutely packed them with pulled pork!
I also added cheese because well, I'm from Wisconsin and here in Wisconsin we pretty much add cheese to everything! Aside from that the filling consists of a few spices, some fresh cilantro, diced green chilis and some salsa, but if you're not a fan of chilies you can obviously leave those out.
Even though this recipe only takes about 25 minutes total from start to finish you could also simplify it even more by just using your favorite BBQ spice rub, or even BBQ sauce to season the pulled pork.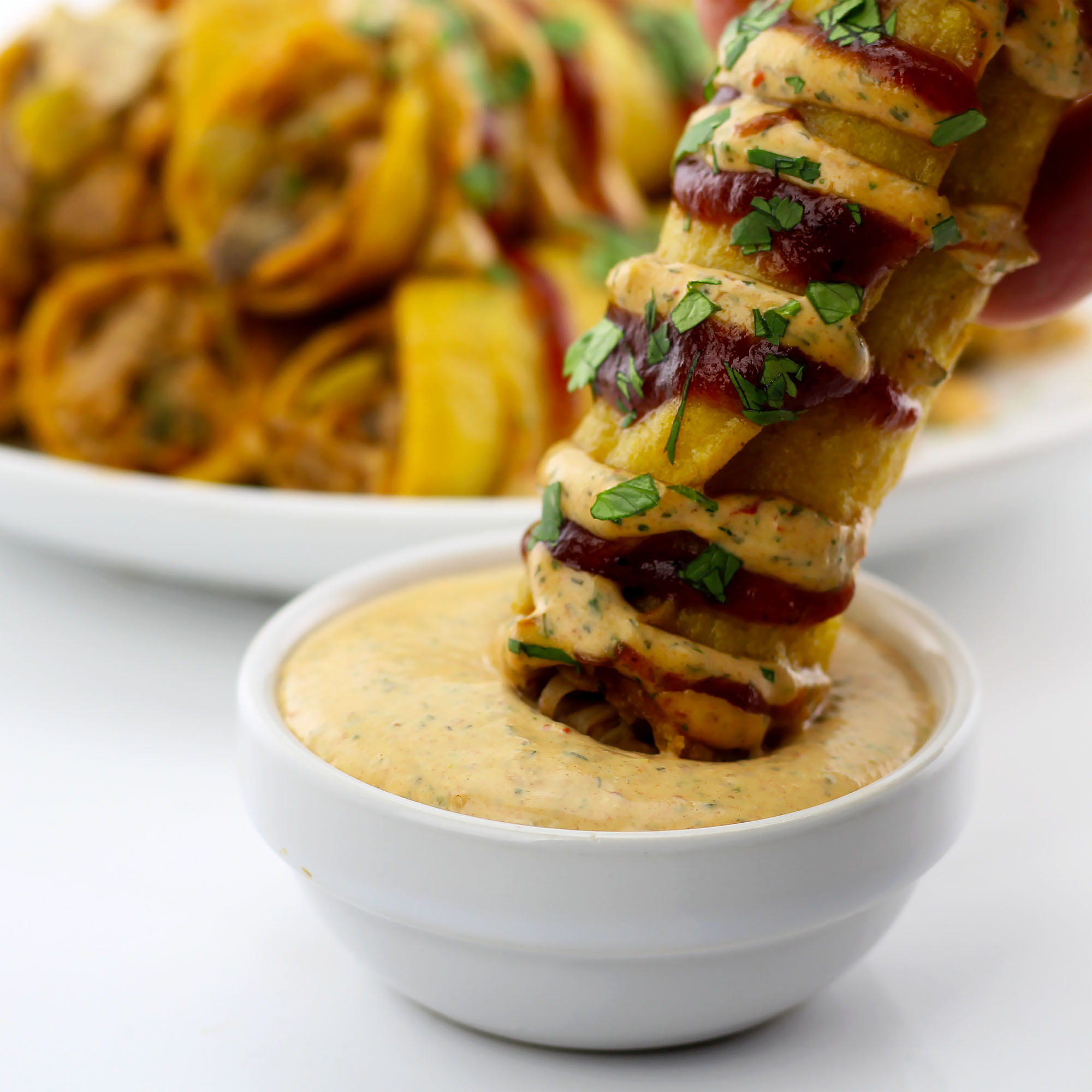 Rolling taquitos can be a bit tricky if you've never done it before, but it's a piece of cake once you get used to it. If corn tortillas get too dry they have a tendency to crack and fall apart as you roll them, so the best way to combat this is to wrap them in a damp paper towel or dish towel, put them on a plate and microwave them for a couple minutes. Then, just keep them wrapped and take them out one by one as you need them.
Since the pulled pork is already cooked prior to being rolled up in the corn tortillas all you're looking for during the frying process is for the taquitos to get nice and crispy, which only takes about a minute or so in a large skillet or a deep fryer.
I topped my taquitos with both a sweet BBQ sauce and a homemade Chipotle Ranch Dressing, which combined with the chilies that were already in the pulled pork created the perfect sweet/spicy combo.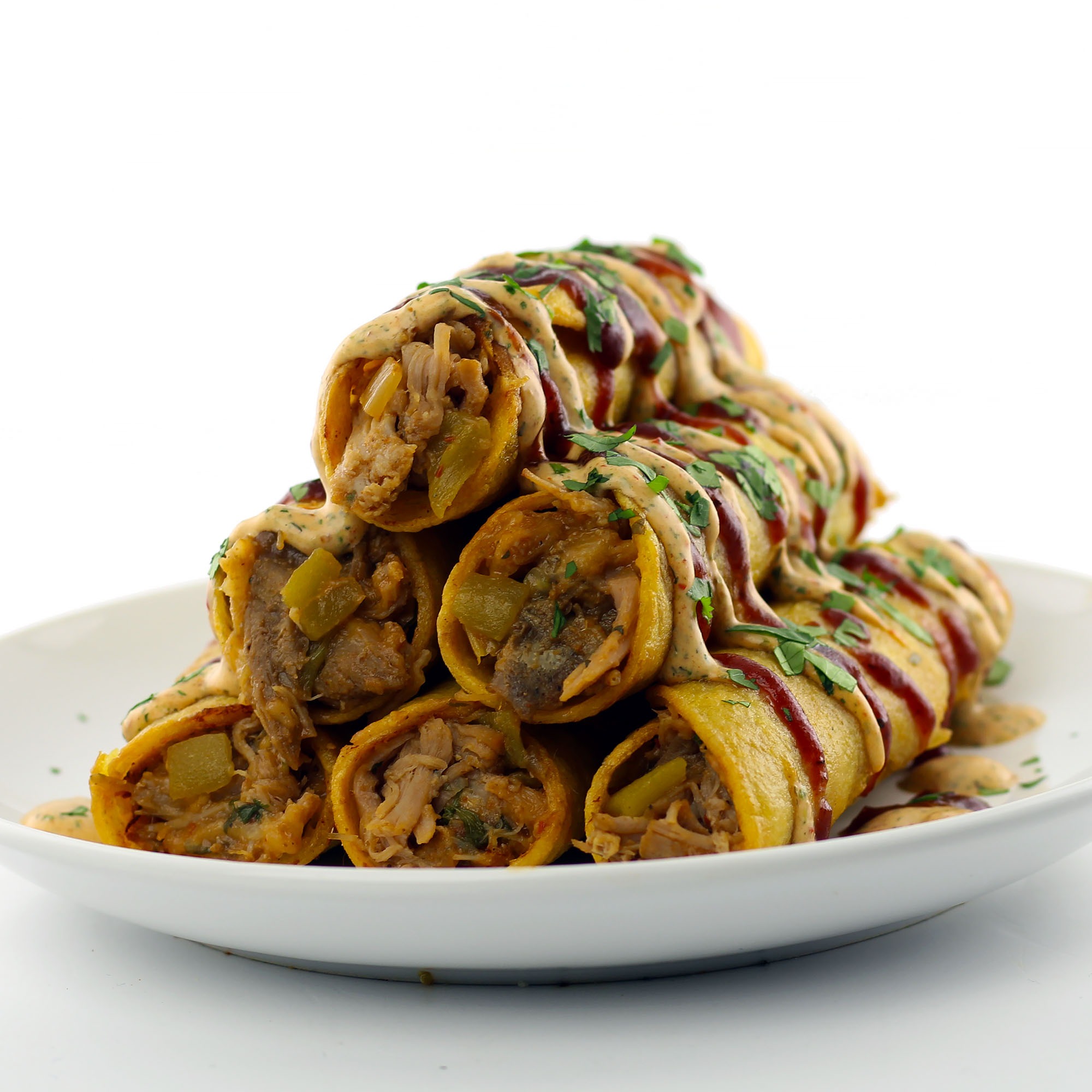 So, not only are these Pulled Pork Taquitos delicious, but pork is also naturally low in sodium and is a good source of potassium — two nutrients that, when coupled, can help regulate blood pressure. You can find tons of other great recipes by following the Wisconsin Pork Association on Facebook and Instagram.
If you'd like to learn more about pig farming in general or find the answer to any pork-related question that might be on your mind, just head on over to PorkCares.org.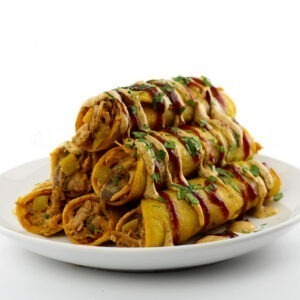 Pulled Pork Taquitos Recipe
Nick @ DudeFoods.com
These crispy, cheesy Pulled Pork Taquitos are the perfect snack or meal and take almost no time at all to make!
Ingredients
10

corn tortillas

2

quarts

oil

for frying

1

pound

pulled pork

1

cup

Mexican cheese blend

shredded

1

can (4 ounces)

diced green chilis

1/2

cup

salsa

1/4

cup

fresh cilantro

chopped

1

tablespoon

lime juice

1

teaspoon

cumin

1

teaspoon

chili powder

1/4

teaspoon

cayenne pepper

freshly ground black pepper

to taste

chipotle ranch dressing, BBQ sauce

or your preferred dipping sauce
Instructions
In a large skillet over medium heat combine chilis, salsa and cilantro. Add lime juice, black pepper, cumin, chili powder, onion powder and cayenne pepper and stir to combine.

Add pulled pork and cheese and stir until cheese is melted.

Wrap your stack of tortillas in a damp paper towel or damp dish towel, place them on a plate and microwave them for 2 minutes. This will prevent them from cracking and falling apart as you roll your taquitos.

Take your tortillas one by one and spoon 1/10th of your taquito filling onto the lower third of each tortilla, roll tightly and secure with toothpicks.

Heat oil in deep fryer or heavy skillet to 375°F.

Fry your taquitos in batches for 1 minute or until golden brown.

Drain on paper towels and serve with chipotle ranch dressing, BBQ sauce or your preferred dipping sauce.