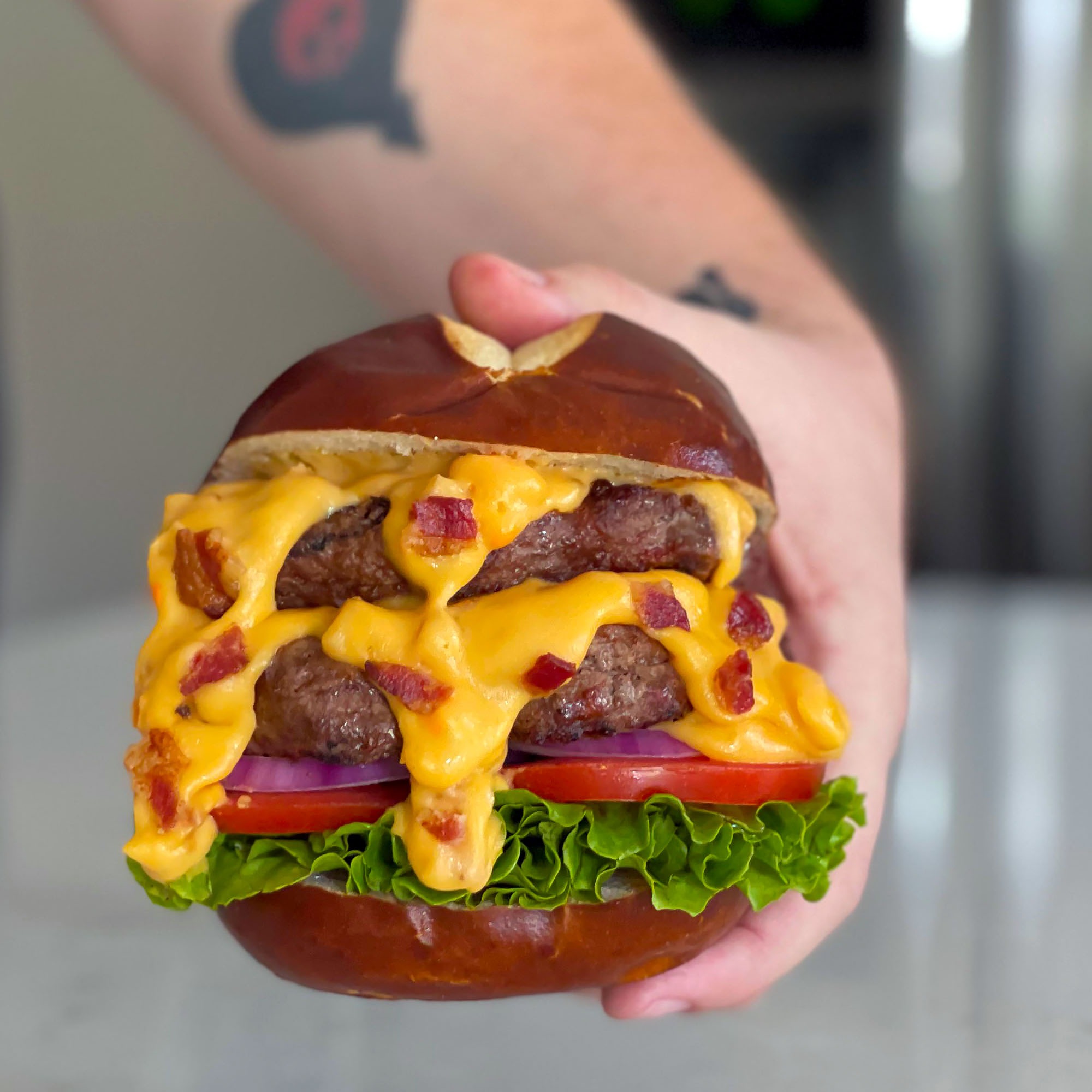 This is a sponsored post written by me on behalf of BUBBA burger. All opinions are 100% mine.
I absolutely love burgers. In an average week I usually eat them at least five or six times. That's why I always make sure to have a couple boxes of BUBBA burgers in my freezer!
Not only do they go straight from frozen to your grill or skillet so they're ready in about ten minutes, but BUBBA burgers also only have one ingredient with no additives or preservatives. Based on some of the other ridiculously unhealthy food I make I know that might not seem like something that would be important to me, but if you have a choice between a burger that's 100% beef with no additives and one that's packed with additives and preservatives it seems like a no brainer as to which one you should choose.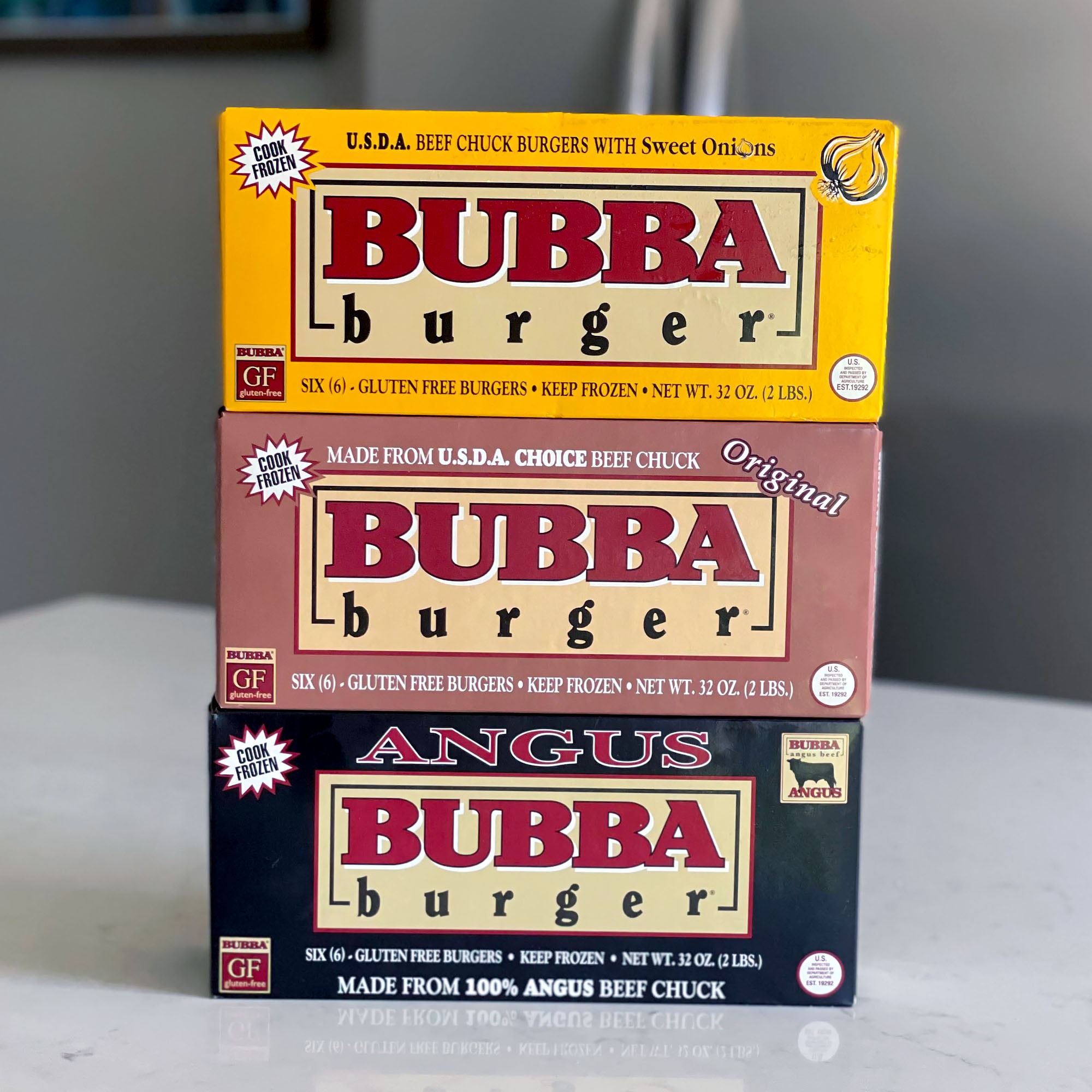 BUBBA burger recently asked me to develop an easy weeknight recipe using their burgers, so being from Wisconsin I decided to take the two things we're known for most — beer and cheese — and combine them with bacon — because bacon makes everything better — to create a bacon beer cheese sauce that definitely takes the already tasty burgers to the next level. Plus, since the bacon beer cheese sauce is also ready in about ten minutes, you can make it as your burgers are cooking so everything is ready at once.
As far as which beer to use for the sauce any type of light beer usually works best since it won't overpower the flavor of the sauce, but if you've got a specific non-light beer that you prefer then by all means use that instead. Or, if you don't want to use beer at all you can just substitute an extra 1/4 cup of milk for the beer in the recipe instead. If you'd like to add a little bit of kick to the bacon beer cheese sauce you could also add a couple diced jalapeño as well.
As you can see from the photos, I made my Bacon Beer Cheese Burger a double, but with BUBBA burger patties being 1/3 pound each a single patty plus the cheese sauce would have been more than enough, which is why I wrote up the recipe below for only one patty per burger. Feel free to double up your burger like I did though if you're feeling extra hungry.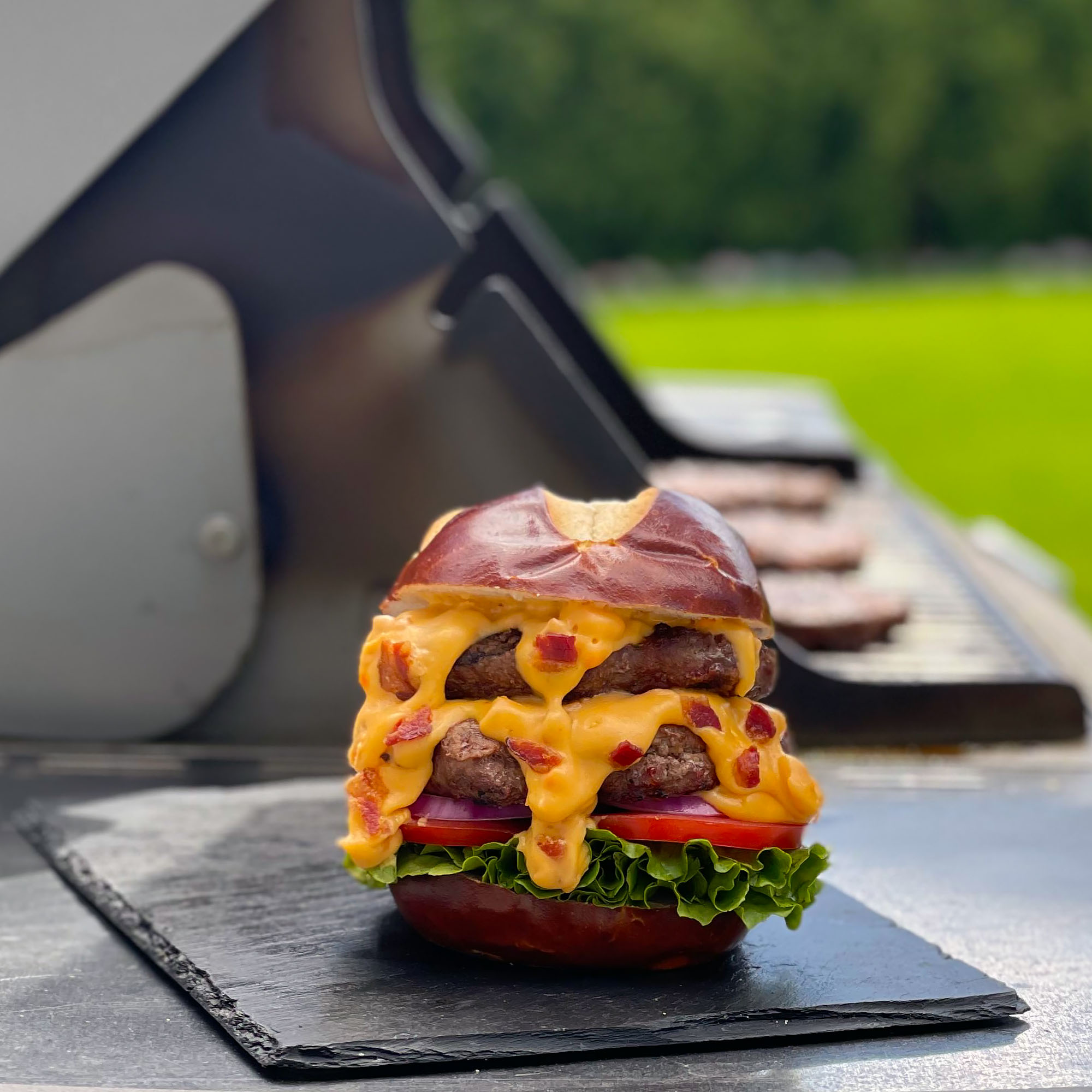 I used the BUBBA Angus Beef burgers for my recipe, but BUBBA also makes jalapeño burgers, sweet onion burgers and a whole slew of other varieties as well. They even have turkey burgers and veggie and plant-based burgers for those of you who might be a little more health conscious.
So, the next time you're at the grocery store make sure you pick up some BUBBA burgers to keep in your freezer because you never know when that burger craving might hit! You can also find more inspiration here!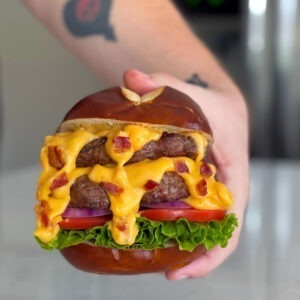 Bacon Beer Cheese Burger Recipe
Nick @ DudeFoods.com
Ingredients
6

BUBBA burgers

6

buns

8

ounces

Cheddar cheese

shredded

2

tablespoons

butter

2

tablespoons

flour

3/4

cup

milk

1/4

cup

light beer

6

slices

bacon

cooked and diced

your choice of toppings

I went with lettuce, tomato and red onion plus the homemade beer cheese sauce
Instructions
Cook BUBBA Burgers according to the directions on the box.

To make the bacon beer cheese sauce, melt 2 tablespoons butter in a saucepan over medium heat. Add 2 tablespoons flour and whisk until golden in color.

Add milk and light beer and reduce heat to low.

Slowly add in shredded Cheddar Cheese and continue stirring until the sauce is smooth.

Add diced bacon and stir until combined. If you'd like a thicker sauce, add more flour (1 tablespoon at a time) and if you'd like a thinner sauce, add more milk (1 tablespoon at a time).

Assemble your burgers by placing a BUBBA Burger and your choice of toppings (I went with lettuce, tomato and red onion) on a bottom bun, adding the bacon beer cheese sauce and adding the top bun.