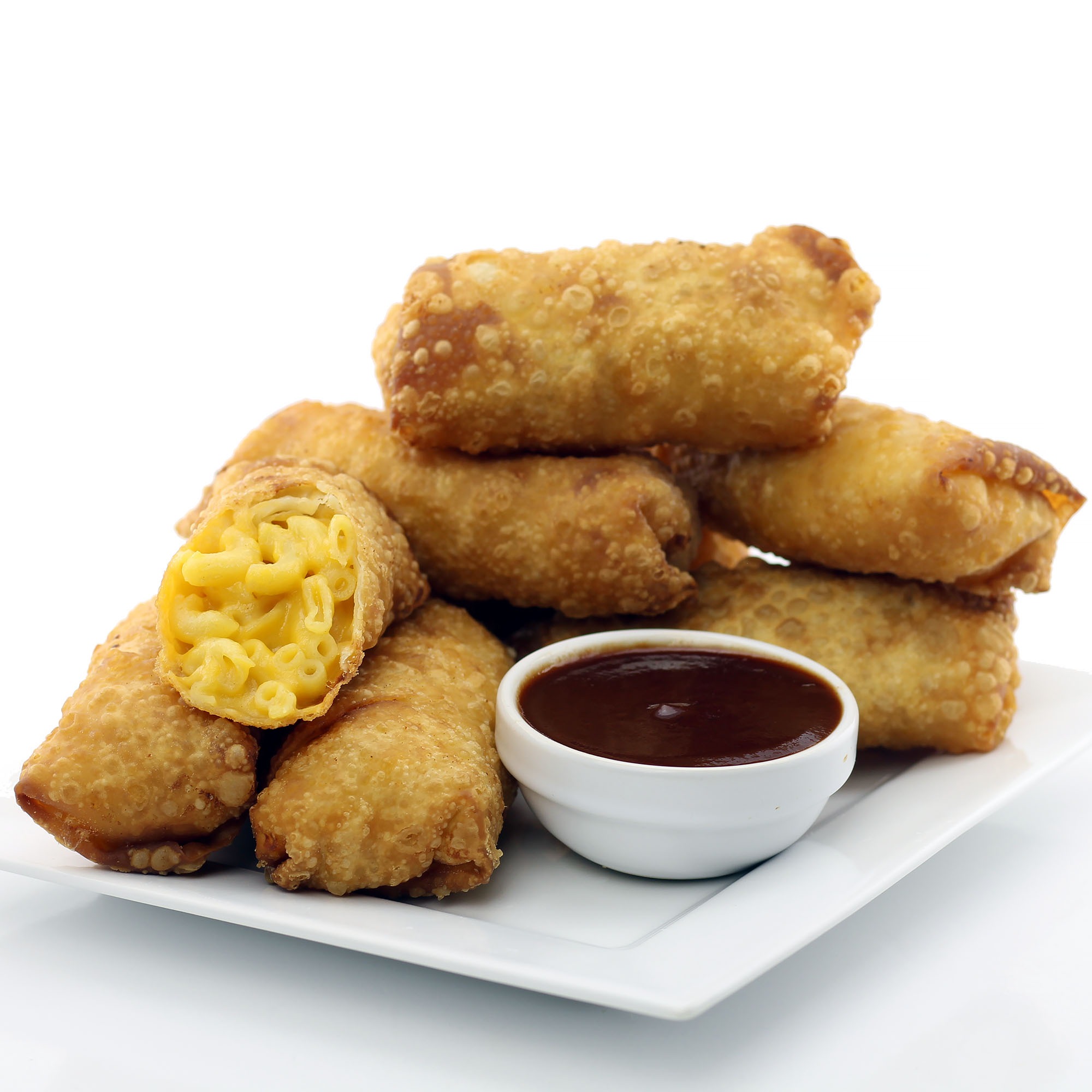 This post is part of a series I'm working on for Black Creek Cheese. We formed a partnership out of a love for big flavor and bold cheeses. In case you've missed any of my previous posts you can click here to check out all the cheesy dishes I've come up with so far.
The Big Game is a little less than two weeks away, and whether you're having a few friends over or watching it by yourself you're going to want to make sure that your game day menu is on point.
Sure, you can go the traditional route and serve the same stuff that everyone else does like wings and nachos, but if you really want to step it up with something a little more unique you're going to want to make a batch of these Macaroni and Cheese Egg Rolls as well!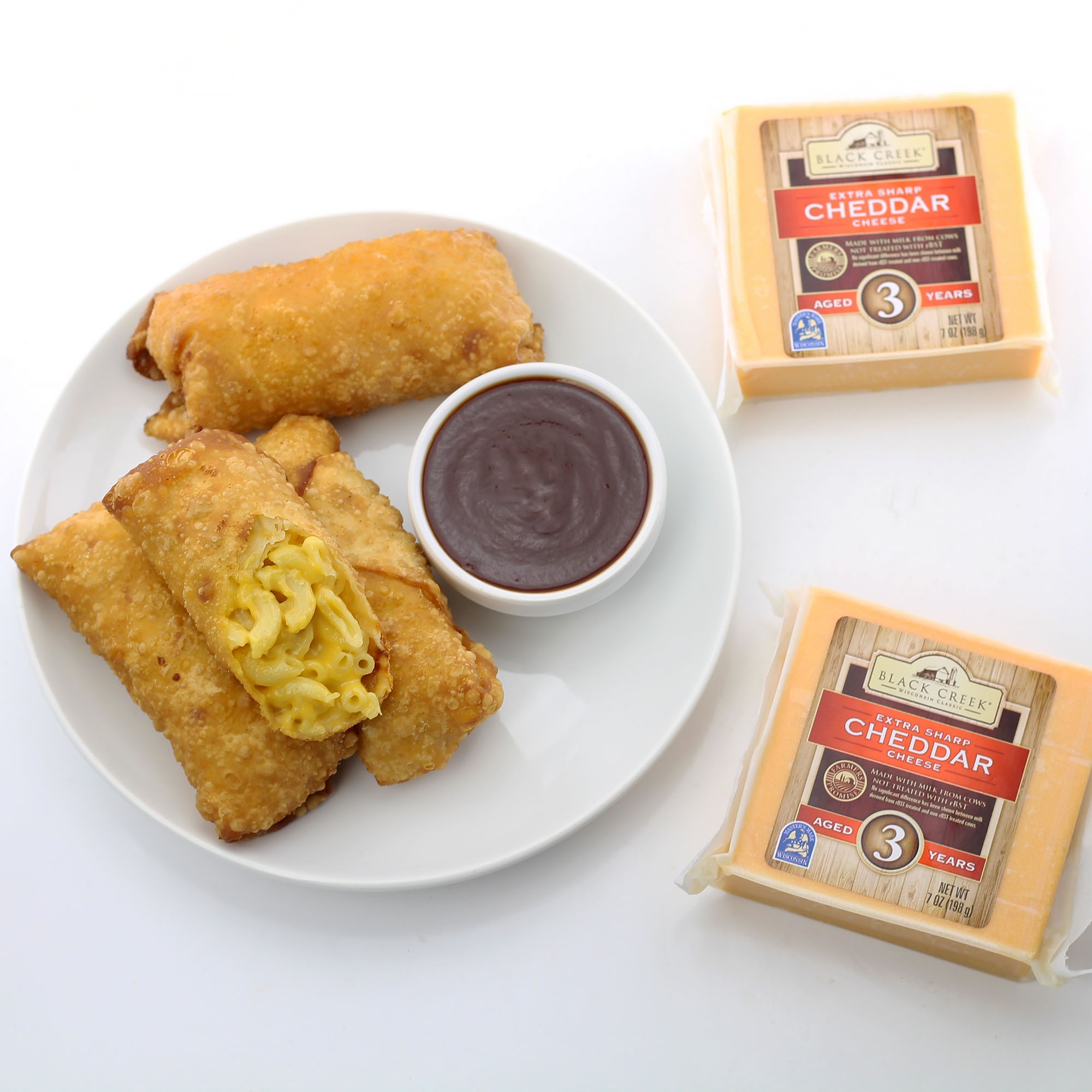 The macaroni and cheese recipe itself is super simple. You don't need a bunch of ingredients or spices because Black Creek Extra Sharp Cheddar delivers a flavor you'll love. All you need aside from the noodles is butter, flour, milk and the Black Creek Extra Sharp Cheddar that's been aged for three years.
Their cheese is made using the same time-honored traditions that have been in play for over a century, using farm fresh milk from the heart of America's Dairyland to craft a rich, flavorful cheese under the watchful eyes of Wisconsin Certified Master Cheesemakers. Basically, what I'm saying is that Black Creek Cheese went ahead and did all the work, so you can put minimal effort into this recipe and it'll still turn out amazing.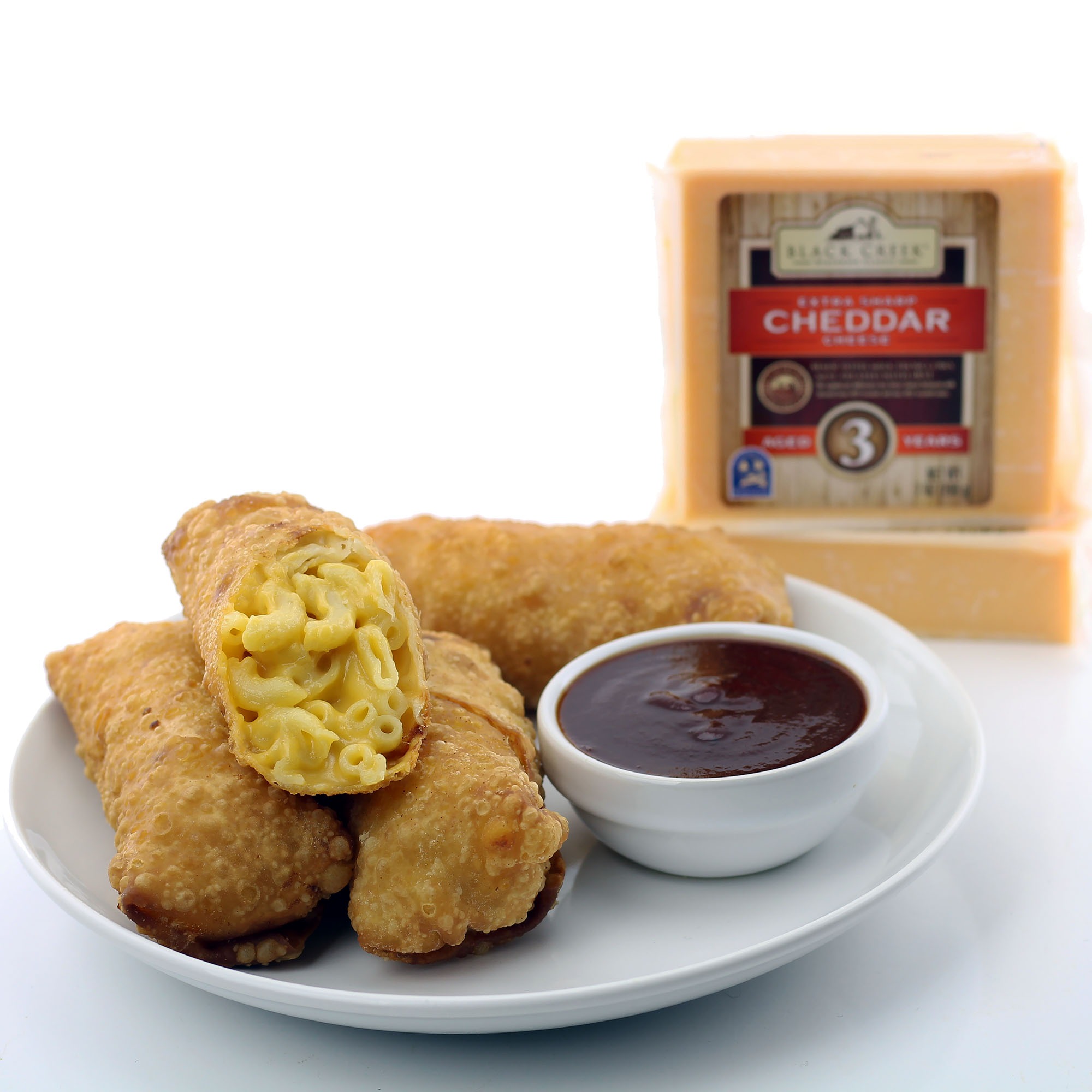 If you've never made homemade egg rolls before I know that the recipe description below might be a bit confusing at first, but just watch the video if you have any questions. They're actually super easy to make and you'll be an expert in no time!
To simplify things even more you can also prepare the macaroni and cheese and roll up the egg rolls earlier that day, or even a day in advance and then just refrigerate them until you're ready to fry them. Then, all you need to do on game day is heat up some oil in a deep fryer or heavy skillet and you can have a batch of these Macaroni and Cheese Egg Rolls ready in under ten minutes.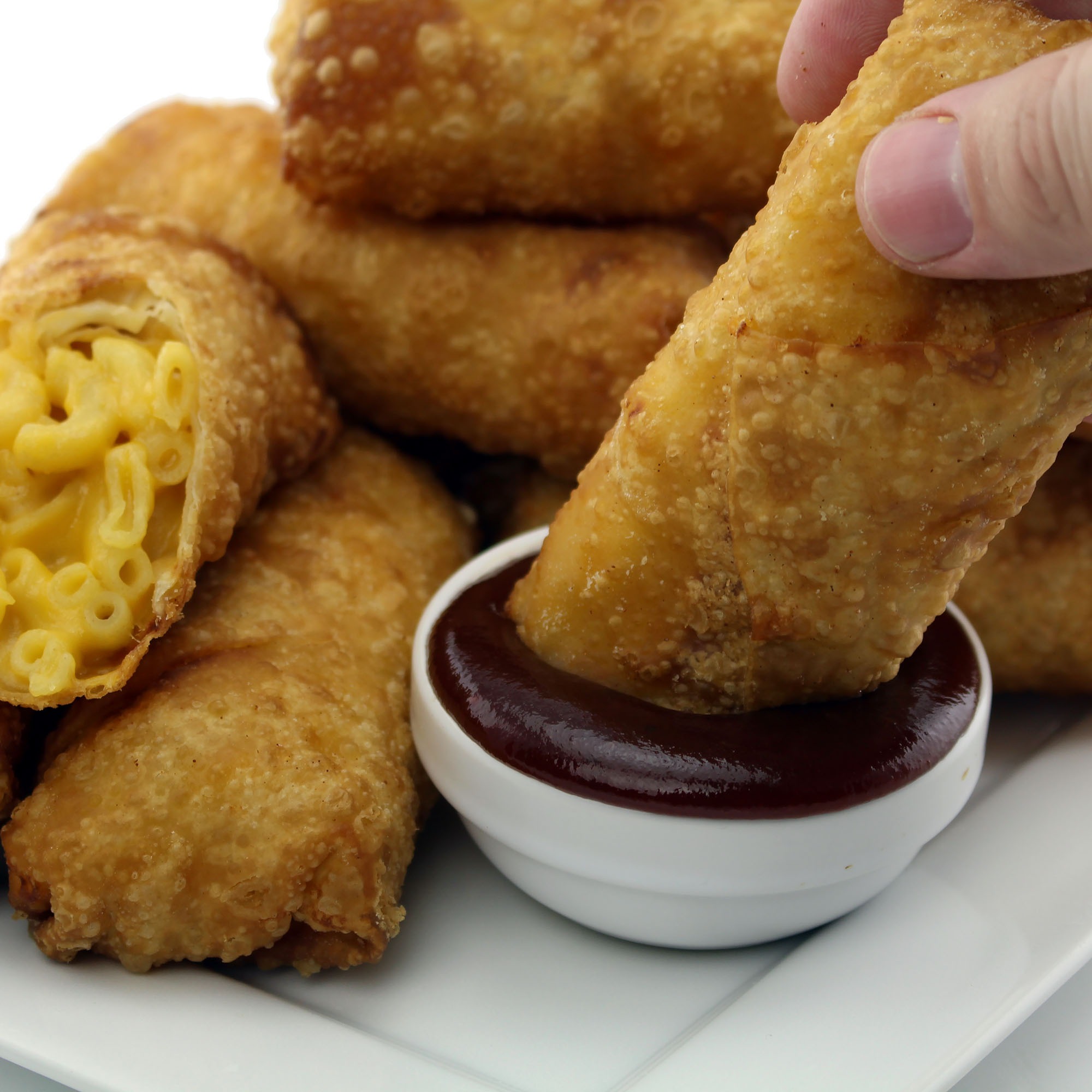 The recipe makes ten egg rolls, which technically should be enough for at least a few people, but if I'm being completely honest it's going to be hard to stop eating them as soon as you take your first bite, so take that into account and plan accordingly to make sure you have enough….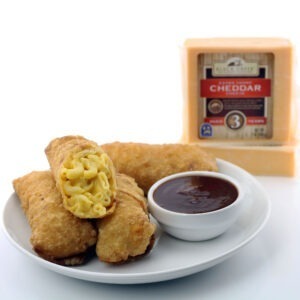 Macaroni and Cheese Egg Rolls Recipe
Nick @ DudeFoods.com
These Macaroni and Cheese Egg Rolls are the perfect appetizer for game day, and with only a few basic ingredients they're super easy to make!
Ingredients
7

ounces

Black Creek Extra Sharp Cheddar

aged 3 years, shredded

2

quarts

oil

for frying

8

ounces

macaroni noodles

3

tablespoons

butter

2

tablespoons

flour

1 1/2

cups

milk

10

egg roll wrappers

BBQ sauce

or your preferred dipping sauce
Instructions
Cook pasta according to the directions on the package.

In a saucepan, melt butter over medium heat and stir in flour. Add milk and reduce heat to low. Stir in cheese slowly until melted.

Pour the cheese sauce over your cooked pasta and stir to combine.

Heat oil in deep fryer or heavy skillet to 375°F.

Lay out an egg roll wrapper with one of the edges pointing toward you.

Spoon approximately 1/4 cup of macaroni and cheese into the center of the egg roll wrapper and using your fingers wet all four edges. This will help the egg roll stay together after you roll it.

Next, take the corner that's pointing toward you and fold it up over the filling, fold the left and right ends in and roll the egg roll up. Repeat for the remaining egg rolls.

Fry egg rolls in batches for 3 minutes or until golden brown.

Drain on paper towels and serve with BBQ sauce or your preferred dipping sauce.