This post is part of a series I'm working on for Black Creek Cheese. We formed a partnership out of a love for big flavor and bold cheeses. In case you've missed any of my previous posts you can click here to check out all the cheesy dishes I've come up with so far.
We've got one week of football games in the books so far and 16 more weeks of regular season games to go, which means there's a lot of great football coming up.
Last week I shared a recipe for Cheddar Bacon Ranch Pull Apart Bread that would be a great addition to any game day spread, but this recipe is a little different because today I'm sharing a super simple cheese sauce recipe that you can use as a dip, pour over nachos, use to make macaroni and cheese and a whole lot more. It's basically the only cheese sauce you'll ever need!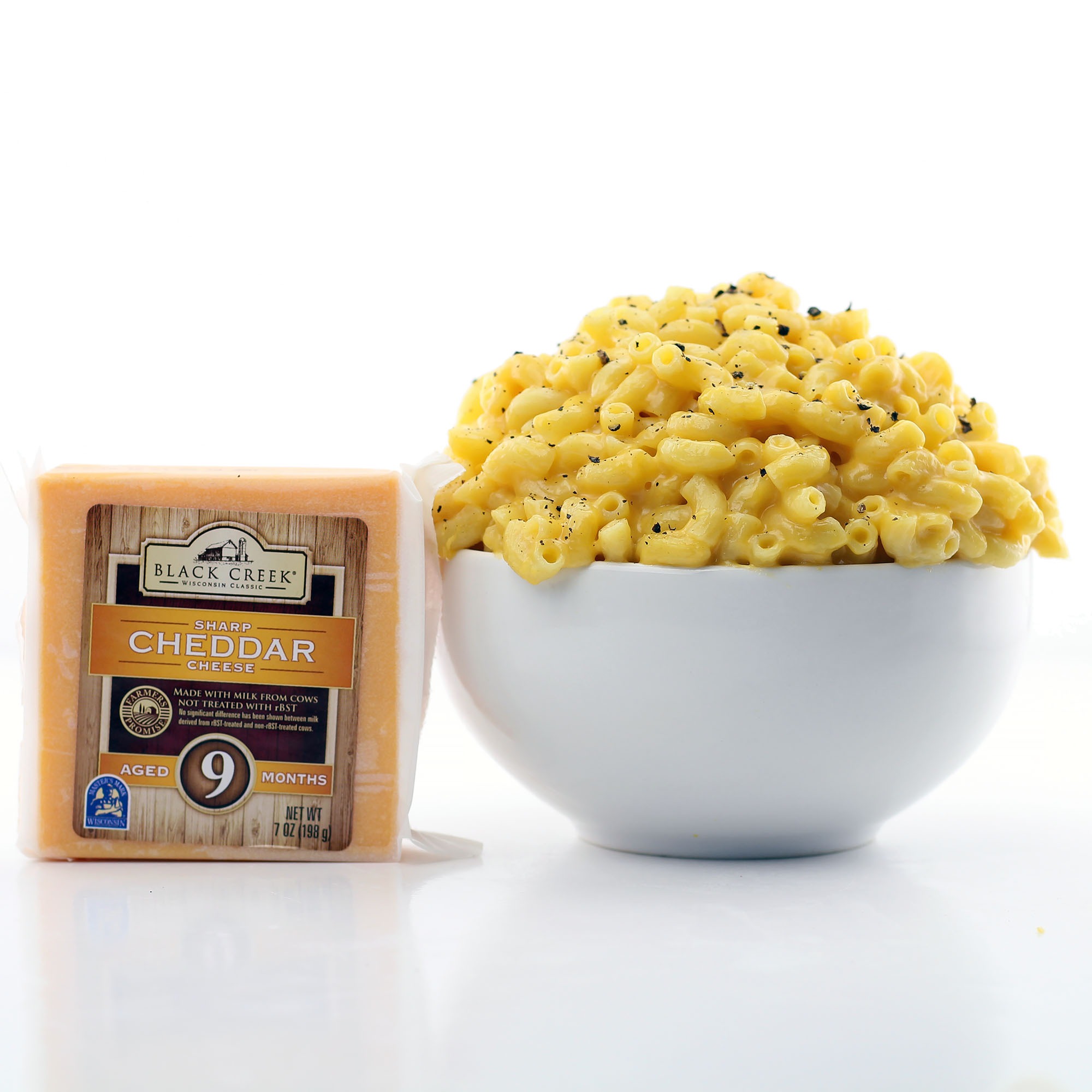 All it takes is some butter, a little bit of flour, milk and Black Creek Sharp Cheddar that's been aged for nine months. That's right, when you use a cheese that has a rich and distinctive flavor profile like Black Creek Cheese, all you need is a few simple ingredients.
The recipe below is enough for one decently-sized bowl of dip or enough to cover 8 ounces of noodles if you're using it to make macaroni and cheese, but you can always double or even triple the recipe if you're using it for a couple different appetizers or if you want a larger portion of macaroni and cheese.
Want your sauce a little thicker for something like macaroni and cheese? Just add flour, one tablespoon at a time. Want it a little thinner to use as a basic dip? Add one tablespoon of milk at a time and stir until it reaches your desired consistency.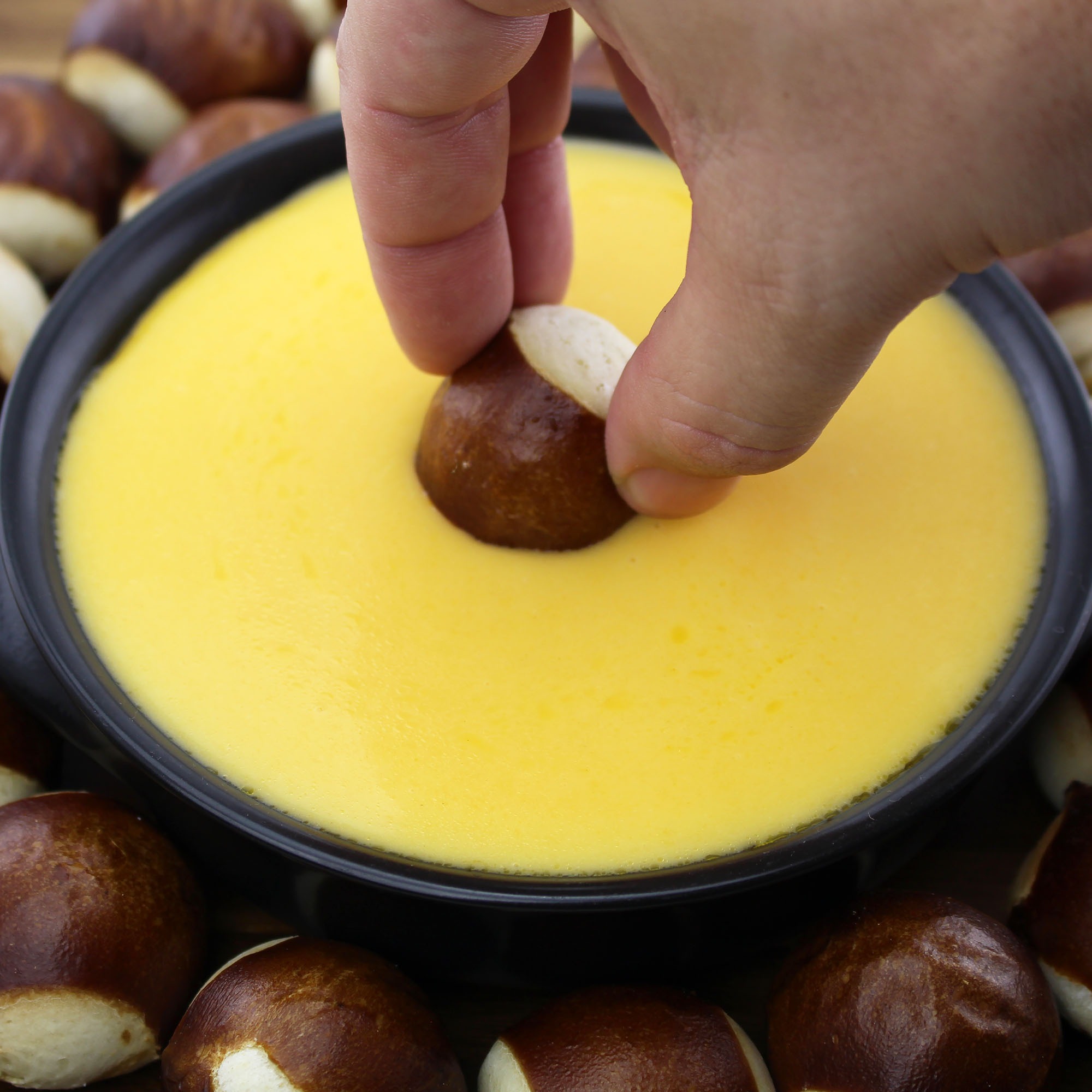 Give your sauce a bit of time to thicken up on its own before you start adding flour though. The consistency usually stays fairly soupy until around the ten-minute mark while being stirred over low heat and it's easy to get impatient and start adding flour, but just give it a little bit of time first.
The other great thing about this cheese sauce is that you actually know what's in it. Have you ever bought a jar of processed cheese dip and wondered to yourself how it can stay good for so long after you open it? Yep, all the preservatives….
It's the same when you buy pre-shredded cheese. Have you ever noticed how pre-shredded cheese never clumps together like freshly shredded cheese does? That's because additives and preservatives are added to prevent it from doing so. That also means that it doesn't melt as well as cheese that you shred yourself does, like the Black Creek Sharp Cheddar Cheese that I used for this recipe.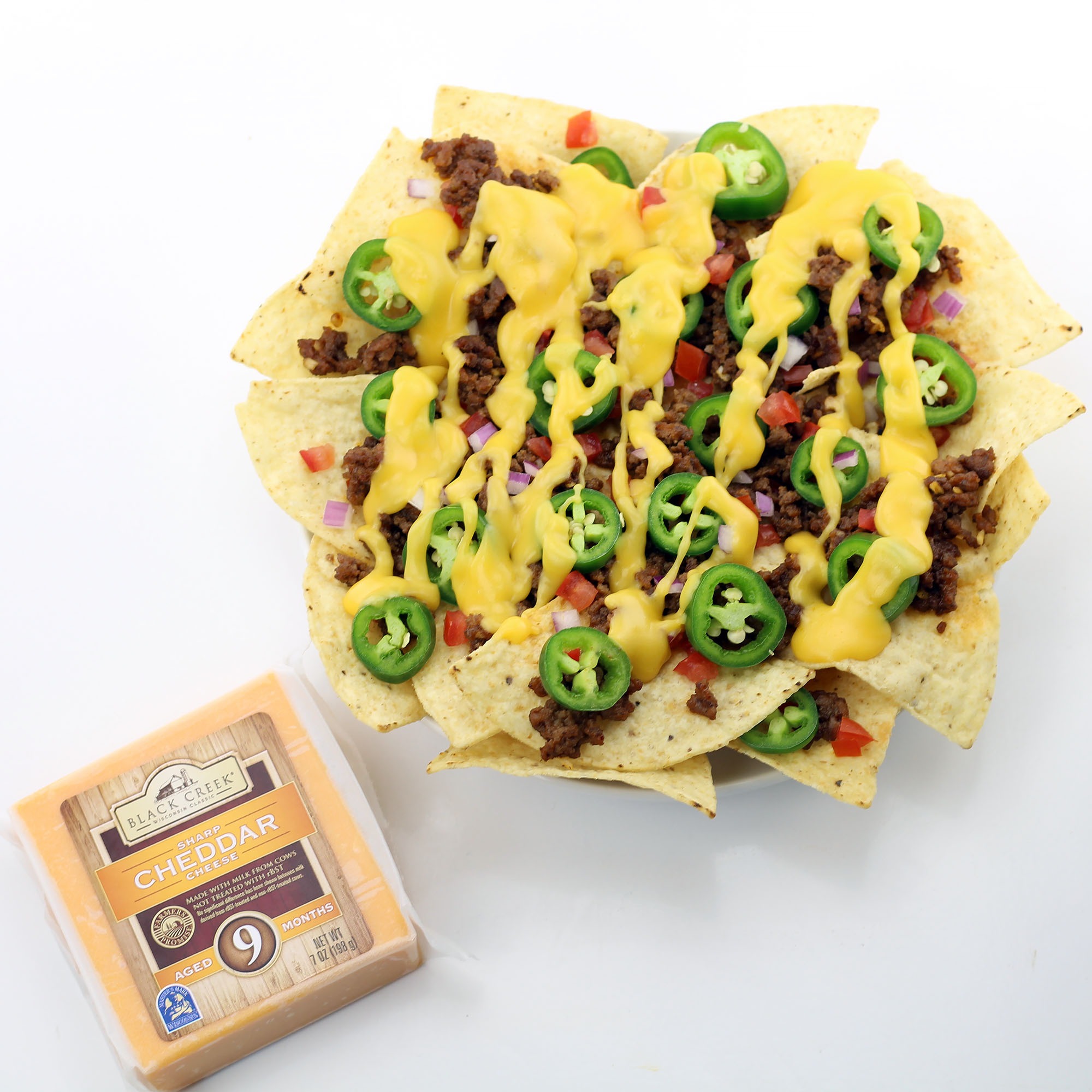 And because nothing goes better with cheese than even more cheese, why not bake some cheese chips to dip in your cheese dip? Just line a pan with parchment paper, slice some Black Creek Sharp Cheddar Cheese and cut each slice into four squares and then bake them at 250° for about 20 minutes.
Also, just because the recipe is basic doesn't mean you can't add to it. If you're using it as a dip for instance you can always add things like diced jalapeños or tomatoes. Whether you add to it or follow the recipe exactly as is, with only the four original ingredients you can rest assured knowing that with Black Creek Cheese as the base, it's going to be good!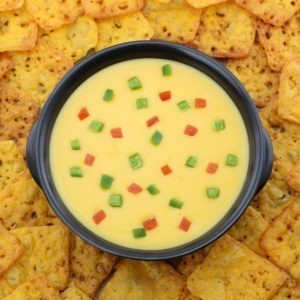 The Only Cheese Sauce Recipe You'll Ever Need!
Nick @ DudeFoods.com
This simple 4 ingredient cheese sauce can be used on macaroni and cheese, nachos and everything in between!
Ingredients
7

ounces

Black Creek Sharp Cheddar 

aged 9 months, shredded

2

tablespoons

butter

1 1/2

tablespoons

flour

1

cup

milk
Instructions
In a saucepan, melt butter over medium heat and stir in flour.

Add milk and reduce heat to low.

Stir in Cheddar cheese slowly until melted.