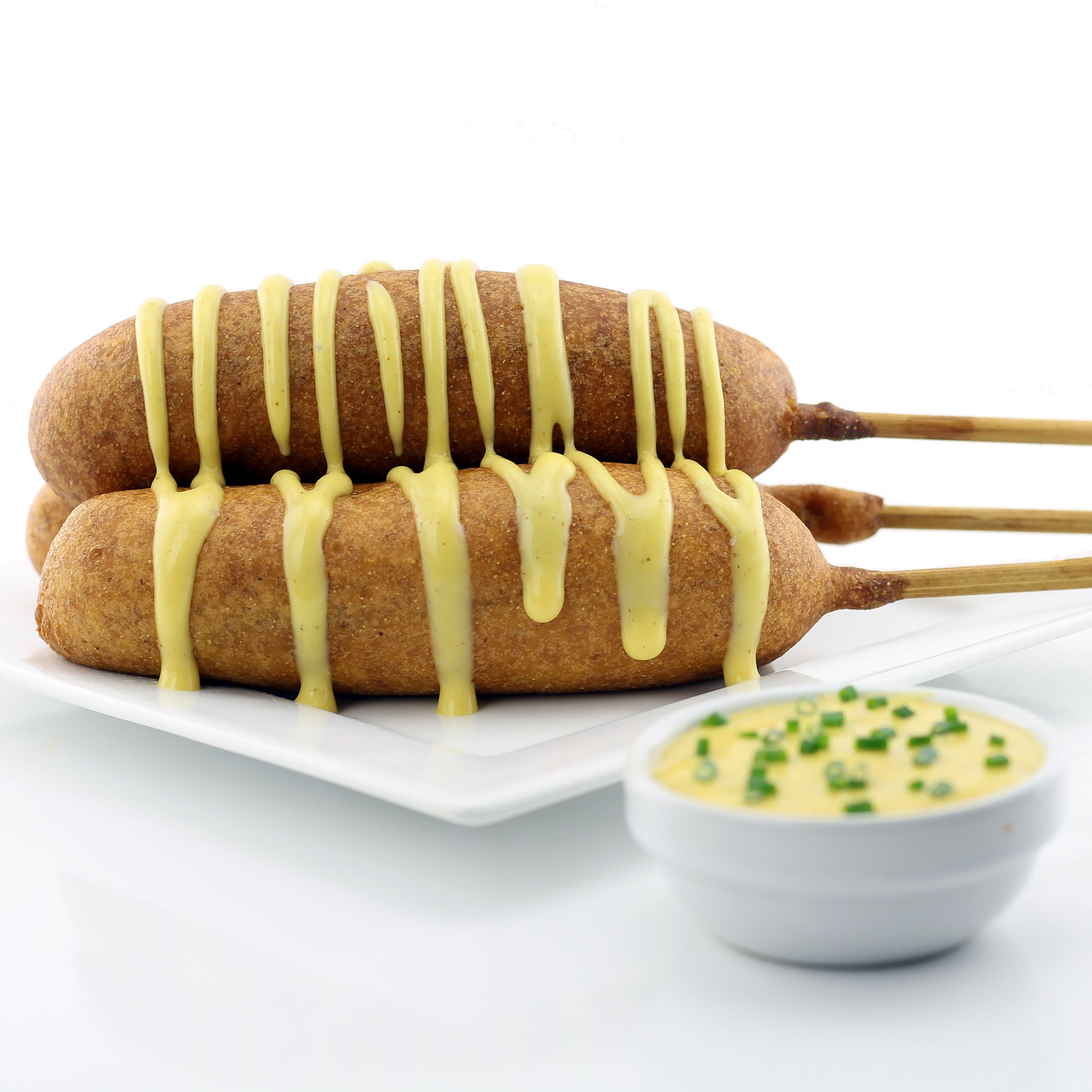 For the second year in a row now I'm working with the Wisconsin Pork Producers Association to create unique pork-based recipes.
I started off last year by slicing a pork tenderloin into medallions that were breaded and fried to create Chicken Fried Pork Tenderloin Sliders With Bacon Country Gravy
Those were followed up with another pork tenderloin that was sliced lengthwise, coated in beer batter and deep fried to make Pork Tenderloin Fries that I dipped in Sriracha mayonnaise.
Then, back in January I went a little over-the-top and combined macaroni and cheese, pulled pork and coleslaw into an insane sandwich that featured cornbread waffles as the bun.
For my newest recipe I took my love for corn dogs and made them about 100 times better by swapping out the hot dogs for slices of pork sirloin!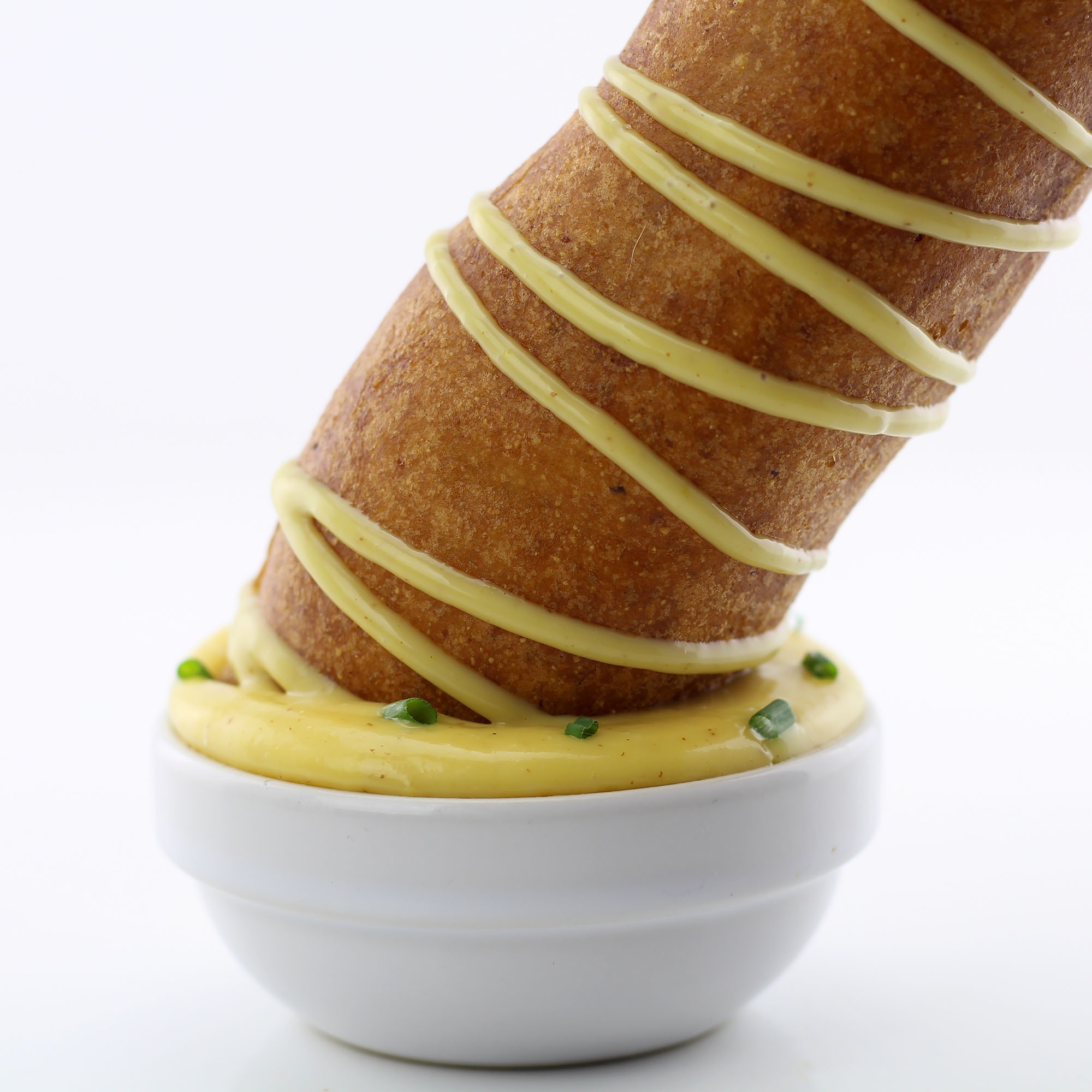 When it came time to eat my Pork Sirloin Corn Dogs I wanted to dip them in something different than the ketchup or mustard that corn dogs are usually served with. Then I remembered how when I was young my grandma would make pork chops and top them with a tangy, slightly sweet honey mustard sauce that always complimented the pork perfectly.
Even though she hasn't cooked those amazing pork chops for me in at least 15 years at this point I also know that she still holds onto her old notebooks full of recipes, so the last time I was over at her house she paged through them until she found her honey mustard recipe so she could share it with me and now I'm sharing it below with all of you!
So why ditch the hot dogs when making corn dogs? Well, as you probably know, most hot dogs aren't necessarily made with the highest quality ingredients and they also contain an insane amount of sodium, so why not use a nice lean cut of pork instead? I know that might sound weird coming from someone that isn't exactly the pinnacle of health but every little bit helps right?!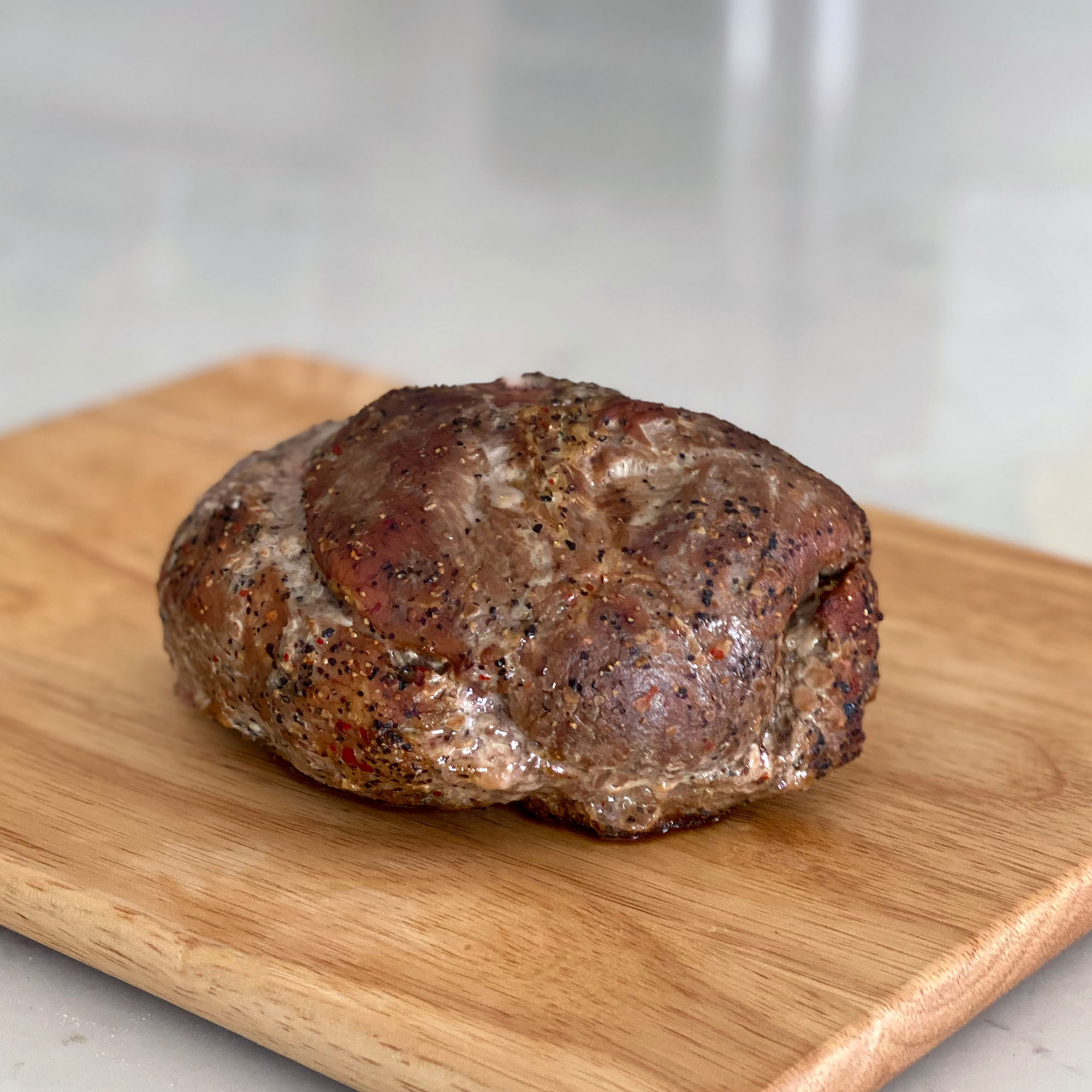 Pork on the other hand is naturally low in sodium and in addition to that it's a great source of potassium. In fact, the American Heart Association has certified that pork tenderloin and pork sirloin meet the criteria of heart-healthy foods, indicating that they contain less than less than 5 grams of fat, 2 grams or less of saturated fat and 480 milligrams or less of sodium per label serving, among other criteria.
And as always, great pork comes from great farmers. On farms of all sizes livelihoods are tied to the land and to the health of animals in a farmer's care, which is why farmers realize that raising healthy pigs by using good farming practices results in safe, high-quality pork products. If you'd like to learn more about pig farming make sure you head over to PorkCares.org and if you're looking for more great pork recipes check out IowaPork.org/recipes/.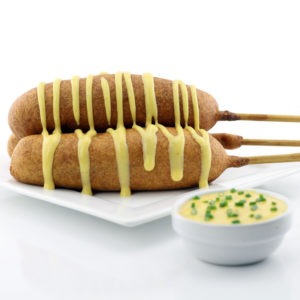 Pork Sirloin Corn Dog Recipe
Nick @ DudeFoods.com
Corn dogs are great, but let's be honest, most hot dogs aren't really made from high quality meats. That's why this recipe swaps out the hot dogs for slices of pork sirloin instead!
Ingredients
Corn Dogs
1

pork sirloin

2

quarts

oil

for frying

6

corn dog sticks

or chopsticks if you can't find corn dog sticks

1

cup

cornmeal

1

cup

flour

1/4

cup

sugar

4

teaspoons

baking powder

1/4

teaspoon

salt

1/8

teaspoon

pepper

1

egg

1

cup

milk
Honey Mustard Sauce
1/2

cup

mayonnaise

2

tablespoons

Dijon mustard

2

tablespoons

honey

1

tablespoon

yellow mustard

1

tablespoon

vinegar

1

tablespoon

fresh chives

diced

salt and pepper

to taste
Instructions
Corn Dogs
Cook pork sirloin according to the directions on the package and then slice into strips that are roughly the size of hot dogs.

Heat oil in deep fryer or heavy skillet to 375°F.

In a bowl, combine cornmeal, flour, sugar, baking powder, salt and pepper. Stir in egg and milk.

Slide each pork sirloin piece onto a corn dog stick.

Transfer corn dog batter to a tall glass and dip the pork sirloin pieces one by one into the batter.

Fry corn dogs for 3 minutes or until golden brown.

Drain corn dogs on paper towels, and serve with homemade honey mustard or your preferred dipping sauce.
Honey Mustard Sauce
Combine all the ingredients in a bowl and stir until smooth.