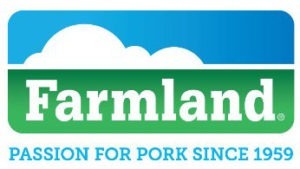 International Bacon Day is coming up at the end of this month and to help you celebrate what is perhaps the greatest holiday of all time — sorry Jesus and Santa —  the folks over at Farmland Bacon want to hook you up with a bunch of bacon related goodies.
One lucky DudeFoods reader will win not only free bacon, but some Farmland Bacon Club swag as well including a t-shirt, baseball cap, pin and more!
So how do you win? Just head over to this post on the DudeFoods Facebook page and leave a comment letting me know that you want in on the contest. If you "like" the Facebook post and comment on it I'll give you one extra chance to win, and if you comment, "like" and share the post on Facebook you'll get three entries. I'll select one lucky winner at random a week from today on Friday, August 15th. Good luck!