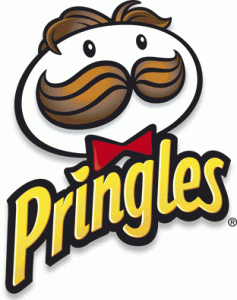 Earlier this week Pringles launched their Tournament of Flavors, which is a bracket-style contest consisting of fan-submitted, Pringles-themed videos. What's even better is that to help kick things off they're giving one lucky DudeFoods reader a $50 American Express gift card!
They gave me a $50 gift card as well, but I can assure you that being paid off had no impact on me whatsoever when I decided to write this blog post. Alright, it might have had a small impact… I mean, who in their right mind would turn down a $50 gift card for about 15 minutes of work? Little do they know though that all they really had to do to get me to mention them was to send me a few free cans of Pringles!
So how can you win the $50 AmEx gift card? Just head on over to https://www.facebook.com/Pringles, vote for your favorite video and then leave a comment on this blog post letting me know which video you voted for. There are actually some really creative entries, my favorite of which is embedded below.
Pringles is also giving away 2,800 free packages of Pringles and 28 $500 gift cards over the course of the promotion to people who vote via their Facebook page, so even if you don't win the $50 gift card from me you at least have another chance of winning something.
I'll pick a random winner two weeks from today, but in the meantime get to voting! Oh yeah, and be sure to use the #TournamnetofFlavors hashtag if you tweet about the tournament. Good luck!
Update: 4/5/2012 — Congratulations to Tommy who won the $50 gift card! It's on its way!