My buddy Kyle AKA The Vulgar Chef recently did a collab with Newks Hot Sauce and came out with his own Smokey Chipotle Hot Sauce. He was nice enough to send me a bottle and here's what I made with it!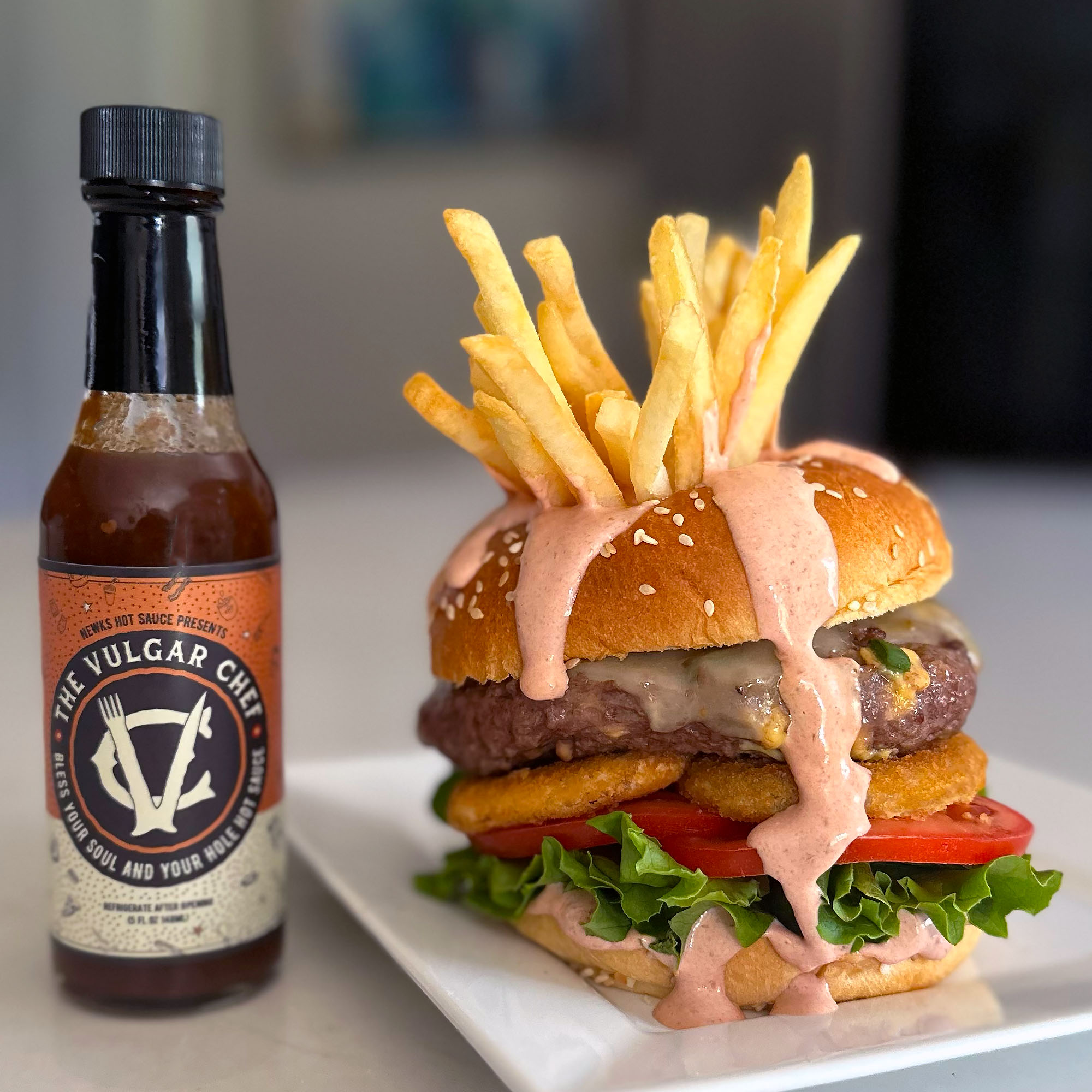 Kyle's slogan with The Vulgar Chef is "Bless your soul and your hole" so I grilled a half pound jalapeño Cheddar burger patty, topped it with Pepper Jack cheese and then served it on a bun with a hollowed out top that was filled with a mixture of mayo, ketchup and The Vulgar Chef's hot sauce and then stuffed a bunch of French fries in it.
It was totally impractical to actually pick up and eat, but it did look really, really cool and that's apparently what matters most in 95% of foodie social media these days anyway right?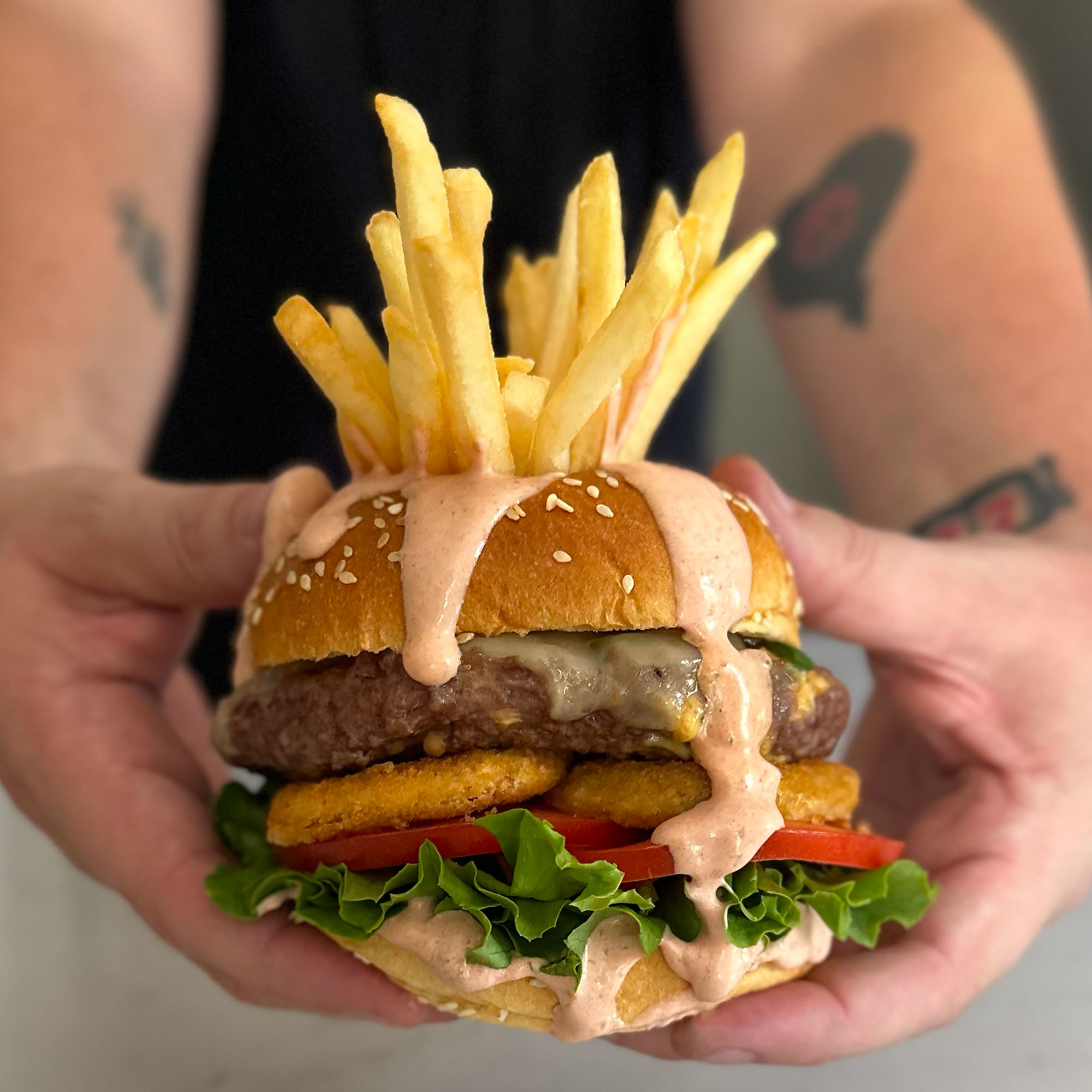 My original plan was to have onion rings on top of the bun and have those filled with the mayo, ketchup and hot sauce mixture, but my onion rings were way too small and after I realized that I'd only be able to fit about five fries inside of them I just carved the hole right in the middle of the burger bun instead. I still added a couple onion rings to the burger though — and ate all the rest of them on the side — so they definitely didn't go to waste!
Anyway, back to the hot sauce! The Vulgar Chef branded bottle of Newks combines fresh and smoked jalapeño peppers, tomatoes, garlic, onion, purple cabbage, beets and a few other ingredients in the recipe. In a world where there are so many different hot sauce companies these days and so many of them taste similar it's definitely one of the more unique flavors I've tried.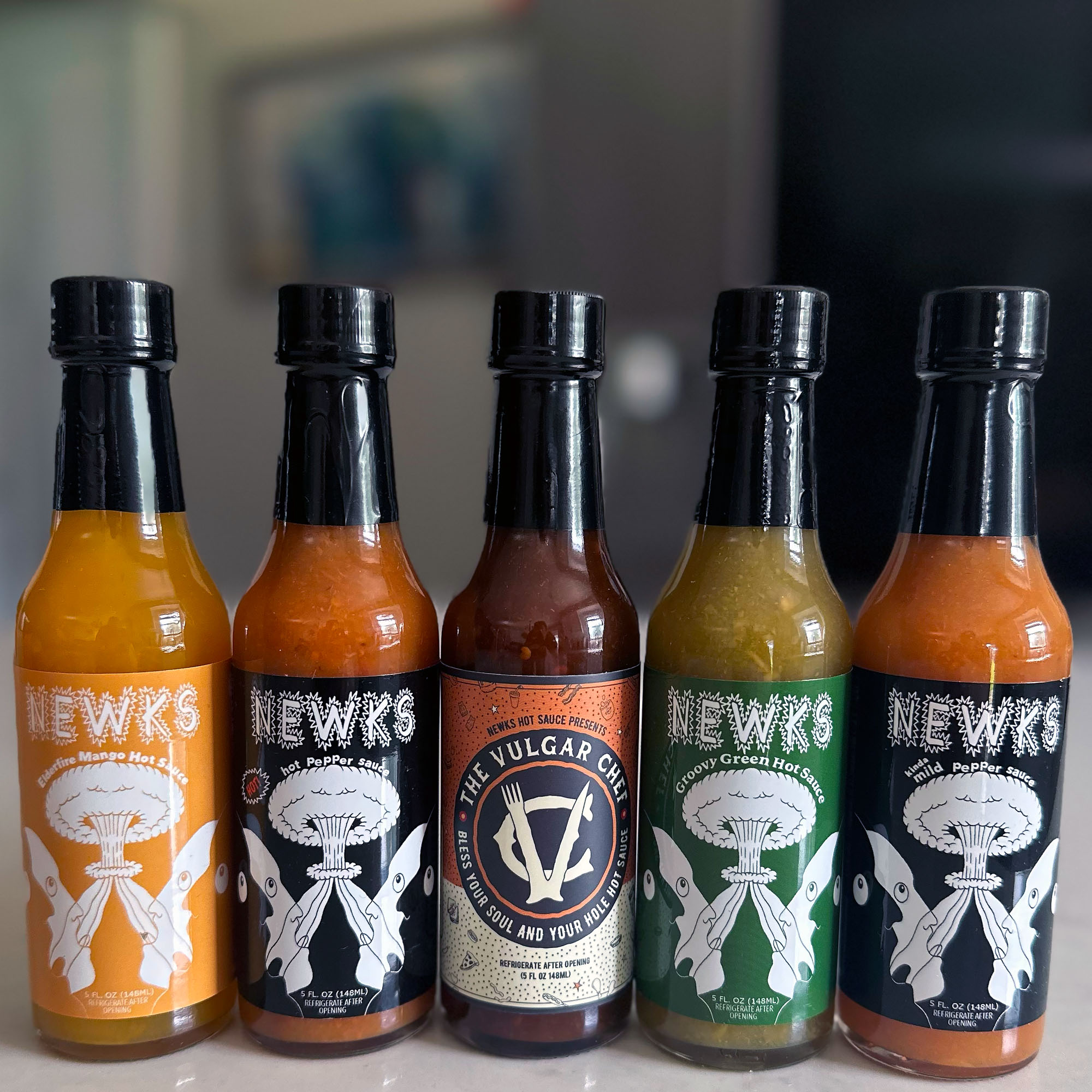 I was actually sent four other Newks Hot Sauce bottles as well and I've gotta say, they're all pretty damn good! I'm not a huge hot sauce guy, but I do get a ridiculous number of different hot sauces sent to me on a pretty consistent basis and Newks is definitely up there as far as my favorite when it comes to all the ones I've tried thus far.
The card that came along with my hot sauce said that you can use the promo code VULGAR over at NewksSauces.com to save 10% on your purchase. I have no idea how long that code will work for — it still works right now as I'm writing this post — or if it's supposed to be for returning customers only, but even if you can't use it these sauces are a great deal at regular price!