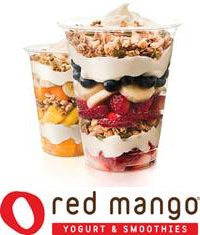 Being a blogger I get tons of emails from companies and PR people trying to pitch me on why I should write about their restaurant or food product. Most of them are really well written and have nothing wrong with them at all, but every once in a while though one comes along that just sort of makes me laugh.
I get emails inviting me to events in states that are 900 miles away. I've been asked to write about children's food. I've even gotten emails asking me to mention new health food products. Really? My blog is called DudeFoods and if you spend even a second looking at it you can obviously tell that health food is pretty much the farthest thing from what I write about.
I sort of went back and forth about whether or not to write this blog post. It's not intended to be mean at all even though it sort of comes across that way, so if you're a PR person please don't be offended by it. Again, 99% of you guys do an amazing job, but there's always those one or two that don't quite seem to get it, which is why I'm starting a new column here on my blog where I'm going to start pointing out the things that amuse me when it comes to PR emails.
Alright, onto the good stuff! This first email comes from the PR person from Red Mango, which is a frozen yogurt and smoothie chain. I've posted a screenshot of the email down below, but basically the gist of it is that they're opening a new location near me this weekend so they contacted me in hopes that I'd mention the event here on DudeFoods.
Now, this email was actually pretty good from a blogger standpoint. It gave me a rundown of the company, mentioned their products and contained plenty of information about the new location. What's hilarious to me though is that they mention how they'll have a "blogger station" at the grand opening celebration so writers can blog about them during the event.
Does this seem crazy to anyone else but me? It's a frozen yogurt place and they're treating it like it's an Apple press conference announcing the new iPhone or something. Do they really expect people to come and live blog the event? What would I even write? "Oh man, I just ate my way down to the layer of fresh strawberries I added to my yogurt and they're even better than the blueberries I ate earlier! I wonder which flavor they'll announce next! Oh my God, they have pumpkin spice yogurt!" Seriously, I probably get more excited about food than anyone I know, but I just can't fathom the need for a blogger station at the opening of a frozen yogurt place….