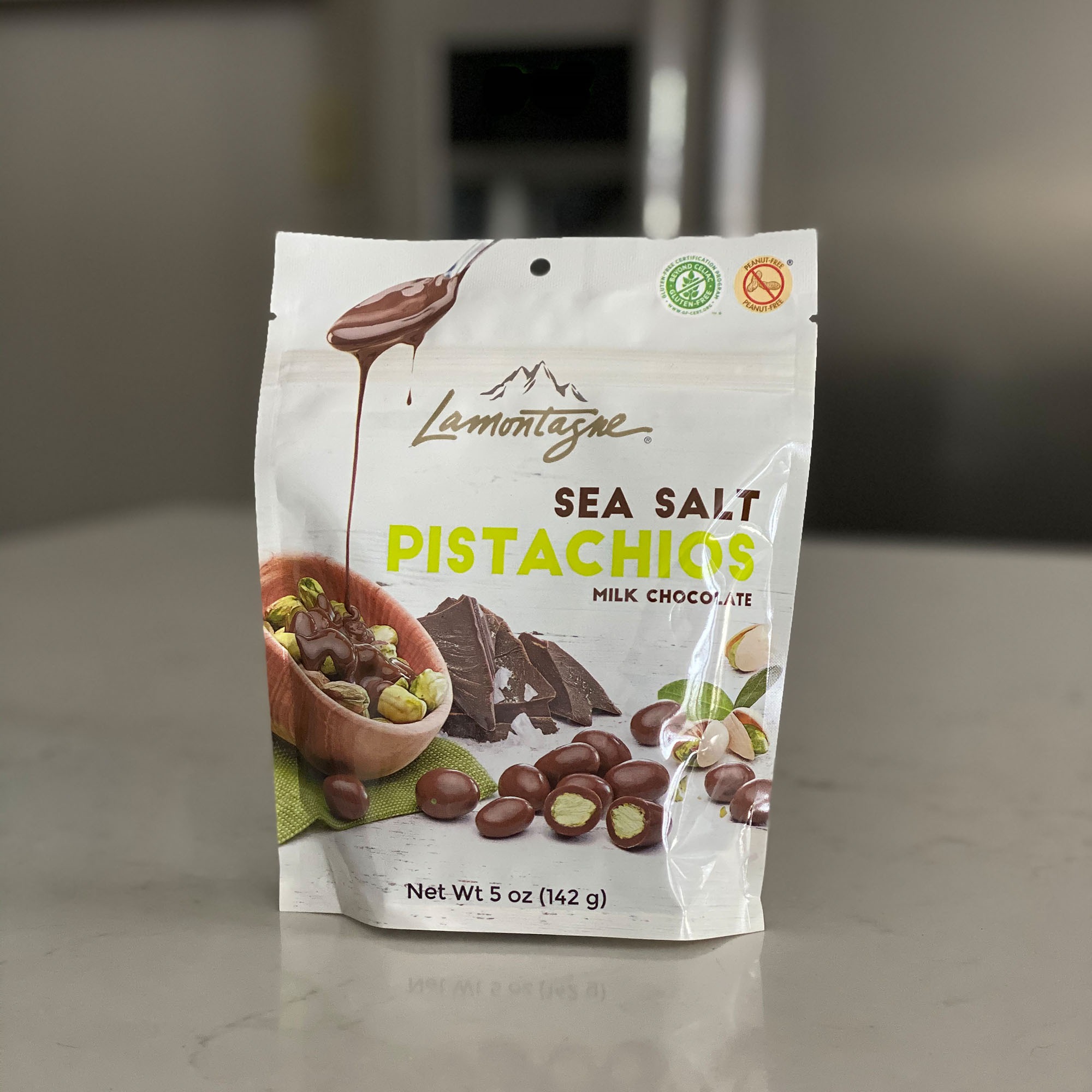 Sure, I deep fry the occasional candy bar now and then, but aside from that I'm not normally a huge fan of sweets. With all the ridiculous stuff I make it's probably the only reason I don't weigh 500 pounds right now. When that craving for sweets has kicked in lately though I've been satisfying it with Lamontagne Chocolate.
As a family-owned business Lamontagne has been producing small batch, high quality chocolate for over 40 years now. They make everything from Maple Cream Milk Chocolate Bites — made with real Canadian maple syrup — to Dark Chocolate Cranberries to Milk Chocolate Caffe Latte Almonds. I've become quite the fan of their Sea Salt Milk Chocolate Pistachios.
Now I know that you're probably thinking that the small batches and high quality ingredients mean that you have to pay a lot for Lamontagne Chocolate right? Nope, not at all! Their "Grab & Go" packs are perfect any time of day and they're available in cases of 12 for around $24.
If you'd like to try Lamontagne Chocolate for yourself you can order their products between the months of October and April through Amazon.com and Amazon.ca and you can even save 10% on your order when you use the promo code 10OFFNICK.