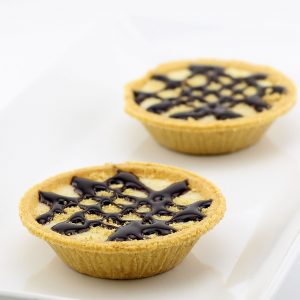 Back when I was at the grocery store picking up ingredients for my podcast co-host Wes and I to make s'mores using my flamethrower I came across some mini graham cracker pie crusts that Keebler makes.
I didn't grab them that day, but I made a mental note to myself that at some point I'd go back and buy them so I can use them to make Mini S'more Pies and this past weekend I did just that!
I know that the stuff I make is never too difficult, but these Mini S'mores Pies are really easy to replicate! All you need to do is take the pre-made crusts, fill them with melted marshmallow, sprinkle some crushed up graham crackers on them and then drizzle them with Hershey's Syrup! Oh, and make sure you let them cool a bit either in the refrigerator or on your kitchen counter before you take a bite, because hot melted marshmallow will burn your mouth like crazy… I learned that one the hard way….
The only real issue I came across with these is that the pies are a little difficult to remove from the tins that the pie crusts come in, so the easiest thing to do would probably be to just keep them in the tins and eat them with a fork. On the plus side though, if you do take them out of the tins you can just eat them with your hands like I did!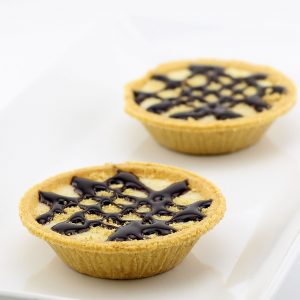 Mini S'mores Pies Recipe
Nick @ DudeFoods.com
These Mini S'mores Pies are a super simple dessert that everyone will surely love!
Ingredients
2

tablespoons

butter

1

package (10 ounces)

marshmallows

1

package

Keebler Ready Crust Mini Graham Cracker Pie Crusts

1

graham cracker

crushed

Hershey's Syrup
Instructions
Melt butter in a pot over medium heat and stir in marshmallows. Continue stirring until marshmallows are completely melted.

Pour melted marshmallows into pie crusts.

Sprinkle crushed graham crackers and drizzle Hershey's Syrup on top of the pies.

Let cool and serve.