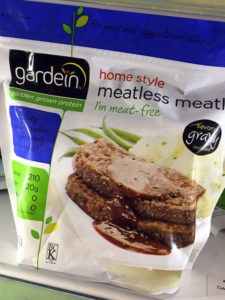 Alright, this is going to be a little different than the traditional post you're used to here on DudeFoods. Instead of writing about some bacon wrapped, deep fried item I made I'm going to take some time out to talk about a few food-related things I've noticed recently that just sort of annoy me.
First up is this Meatless Meatloaf that I found in the freezer aisle at Target. I mean come on, meatless meatloaf? How the hell can you have meatloaf without actual meat? Shouldn't they have to do one of those things where they at least change the spelling of the word meat to "Meetloaf" like MorningStar Farms does with their "chik'n?"
Who at the FDA fell asleep at their desk and let this completely misleading labeling get approved!?  I would be so pissed if I accidentally bought this thinking it was real meatloaf only to get home and take a bite of some crap imitation meatloaf that tastes like cardboard.
In fact, I actually contemplated buying it, just so I could do a fair and honest review, but who am I kidding, it's guaranteed to be terrible and there's no way I'm giving $6.49 to a company that would make such a ridiculous item. If you actually think this stuff tastes good then I'm sorry, but you've been absent from the meat eating game for far too long and you have zero idea what real meat tastes like.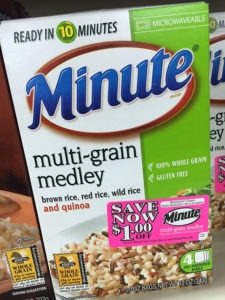 Next up is this microwavable Minute Rice that I noticed at the grocery store. Now, I always assumed that Minute Rice only took one minute to make — I mean, it's right in the name right?
Nope, this crap takes ten goddamn minutes! By that definition we could literally have "minute" anything! How about a frozen pizza company that calls their pizza "Minute Pizza?" "Hey, come try our new Minute Pizza! It just takes 20 minutes in your oven!"
I think that for Thanksgiving this year I'll make a minute turkey for my family — it'll be ready in only 240 minutes!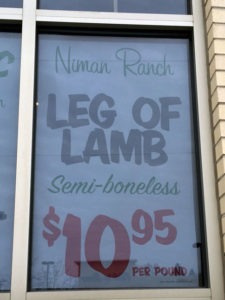 A couple weeks back I was walking past a completely different grocery store near my house and noticed this sign in the window advertising semi-boneless leg of lamb and it got me thinking. What exactly is semi-boneless? Either stuff has bones or it doesn't right?
This is almost as bad as the Minute Rice because anything out there that normally has bones could technically be semi-boneless if just one of them was removed. The extent of my lamb knowledge revolves around eating gyros once a week for lunch so for all I know this could just be the way that all leg of lamb is referred to and I shouldn't be annoyed at the grocery store.
On the other hand, this is also one of those super overpriced grocery stores with carpeted floors that has a hummus bar and sells organic kale and crap like that so I wouldn't be the least bit surprised if they came up with this on their own. I bet they even sell that meatless meatloaf that I mentioned earlier….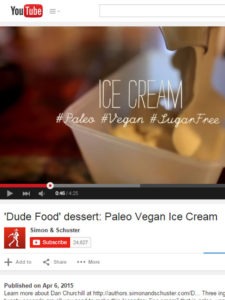 Last but most certainly not least I'd like to talk about this guy from Australia who came out with a cookbook called DudeFood: A Guy's Guide to Cooking Kick-Ass Food.
There's nothing wrong with the name alone, it's not like I'm the one that came up with the term "dude food," but at the very least I'd like to think that I make whoever did proud.
This guy's idea of dude food on the other hand includes things like Broccoli Pesto Quinoa Salad and Sexy Salted Caramel #GlutenFree Porridge. And yes, he actually refers to his porridge as "sexy" and uses the #GlutenFree hash tag right in the title of the recipe….
I'm all for people eating healthy if that's what you want, but please don't sully the DudeFoods name by calling your paleo, vegan sugar free ice cream a dude food. I'm pretty sure that breading the ice cream in Fruity Pebbles and deep frying it couldn't even save it at that point. This guy is to dude food what Foster's is to Australian beer — total crap.