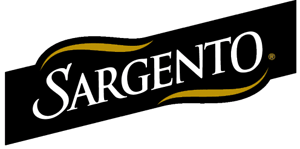 It seems like every time I post a story about some crazy food that I've made I get suggestions from DudeFoods readers on how to improve upon it. Well, here's your chance to put your money where your mouth is!
You see, April is National Grilled Cheese Month and the fine folks at Sargento have hooked me up with a pretty sweet gift basket to give away to the DudeFoods reader that can come up with the best grilled cheese sandwich. The best part of all? They're letting me make the contest rules!
So, if you want a chance to win a $50 Williams-Sonoma gift card, six packages of Sargento Blend cheese slices, an artisanal bread loaf and some gourmet mustard all you have to do is come up with your version of what you think is the "Ultimate Grilled Cheese."
I'll be taking submissions starting right now and accept them for two weeks up until Monday, April 25th, and at that point I'll pick my five favorite sandwiches and post them on the DudeFoods Facebook page for everyone to vote on. The grilled cheese with the most "likes" on Facebook by midnight on Saturday, April 30th will take home the gift basket and all the awesome prizes!
If you want to enter just send an email with a picture of your sandwich and a short description to me at [email protected]. I'll be basing my top five sandwich picks on originality and pretty much just on how bad I want to eat your grilled cheese. Need some inspiration? Check out this grilled cheese sandwich that I made a couple weeks ago.
Update: 4/25/2011 — I've selected my finalists! Head on over to the DudeFoods Facebook page to see them all and to vote for your favorite!