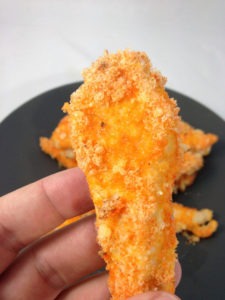 I got a package in the mail recently from Target that contained some of their Archer Farms (which is Target's store brand) Salted Roasted Pistachios, a jar of Corn, Bean and Roasted Pepper Salsa, a package of Buffalo-Style Blue Cheese Dip Mix, a bag of Blue Corn Tortilla Chips and a giant tub of their Market Pantry (Target's other store brand) Cheddar Cheese Balls.
Out of all the food in the box you'd think that I would be most excited about the chips and dip, or maybe even the pistachios since the pound and a half jar that they sent me normally costs $12.99. Nope, what really made me happy was seeing the $2.99 tub of Cheddar Cheese Balls. Why you ask? Maybe it's because as a kid I used to eat these things by the handful, or maybe it's the fact that I just hadn't had them in fifteen years or so, but man, those cheese balls sure looked good!
Since just saying "hey, check out all this free food I got from Target!" would probably be the most boring blog post ever I decided to use Target's Cheddar Cheese Balls as part of a recipe, but for the life of me I couldn't decide what to make. Then it came to me… Inspired by the Cheeto Crusted Chicken Sandwich I wrote about a few weeks back I decided to try my hand at making some chicken strips breaded with some of Target's Cheddar Cheese Balls.
I started off with some boneless, skinless chicken breasts which I cut into strips. Then I covered the chicken strips in flour and dipped them in a mixture of egg and milk before topping them with crushed up cheese balls. After that all I did was cook the chicken strips in the oven at 375° and after about 25 minutes they were done!
Much like the Cheeto Crusted Chicken Sandwich my Cheddar Cheese Ball Crusted Chicken Strips turned out delicious! In fact, this is definitely one thing that I'll be making again. Actually, considering how many cheese balls I have left there's a good chance that I'll be making them again sooner rather than later.