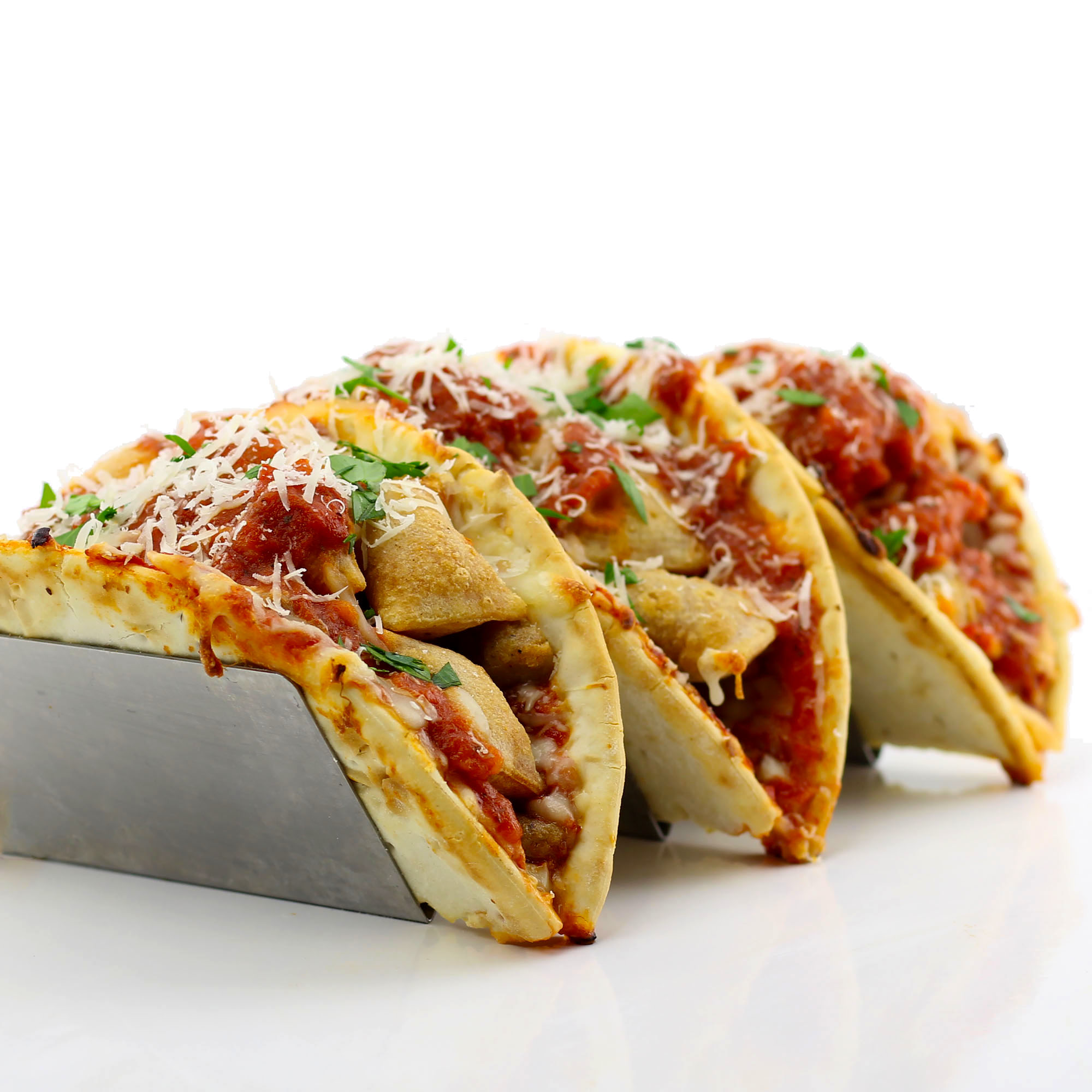 I recently came up with the grandiose idea of using a bunch of $1 mini pizzas that I found at the grocery store to make pizza popsicles that were breaded in Pizza Rolls.
The plan was to bake the pizzas, put popsicle sticks in them, pour batter over them, stick the Pizza Rolls in the batter, wrap them in plastic wrap and freeze them — to make sure the Pizza Rolls would stick to the pizza — and then deep fry them to heat them back up. It was a complete failure right from the beginning when I couldn't even get the popsicle sticks to stay in the pizzas.
Not wanting to waste a bunch of pizzas and Pizza Rolls however, I decided to use the mini pizzas as taco shells, fill them with Pizza Rolls, top them with mozzarella cheese, pizza sauce and freshly grated Sartori Parmesan cheese. Shout-out to Sartori by the way for constantly keeping the cheese drawer in my refrigerator stocked with all the amazing cheese they produce.
Not only did the Pizza Roll Pizza Tacos taste amazing, but as I was sitting on my patio eating them and enjoying a beer — yep, it finally stopped snowing here in Milwaukee — I think I actually figured out a way to make the Pizza Roll breaded pizza popsicle thing work, so it's back to the kitchen for me!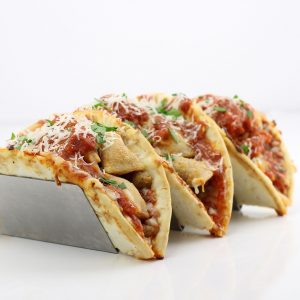 Pizza Roll Pizza Tacos Recipe
Nick @ DudeFoods.com
Regular taco shells are boring…. Using mini pizzas as taco shells and filling them with Pizza Rolls is NOT boring!
Ingredients
3

mini pizzas

30

Pizza Rolls

1

cup

mozzarella cheese

shredded

1

cup

pizza sauce

1/4

cup

Parmesan cheese

Basil to garnish
Instructions
Cook mini pizzas and Pizza Rolls according to the directions on the package.

Fill mini pizzas with Pizza Rolls, top with mozzarella and pizza sauce.

Bake in oven at 425° for 5 minutes or until mozzarella is melted.

Top with Parmesan and diced basil.