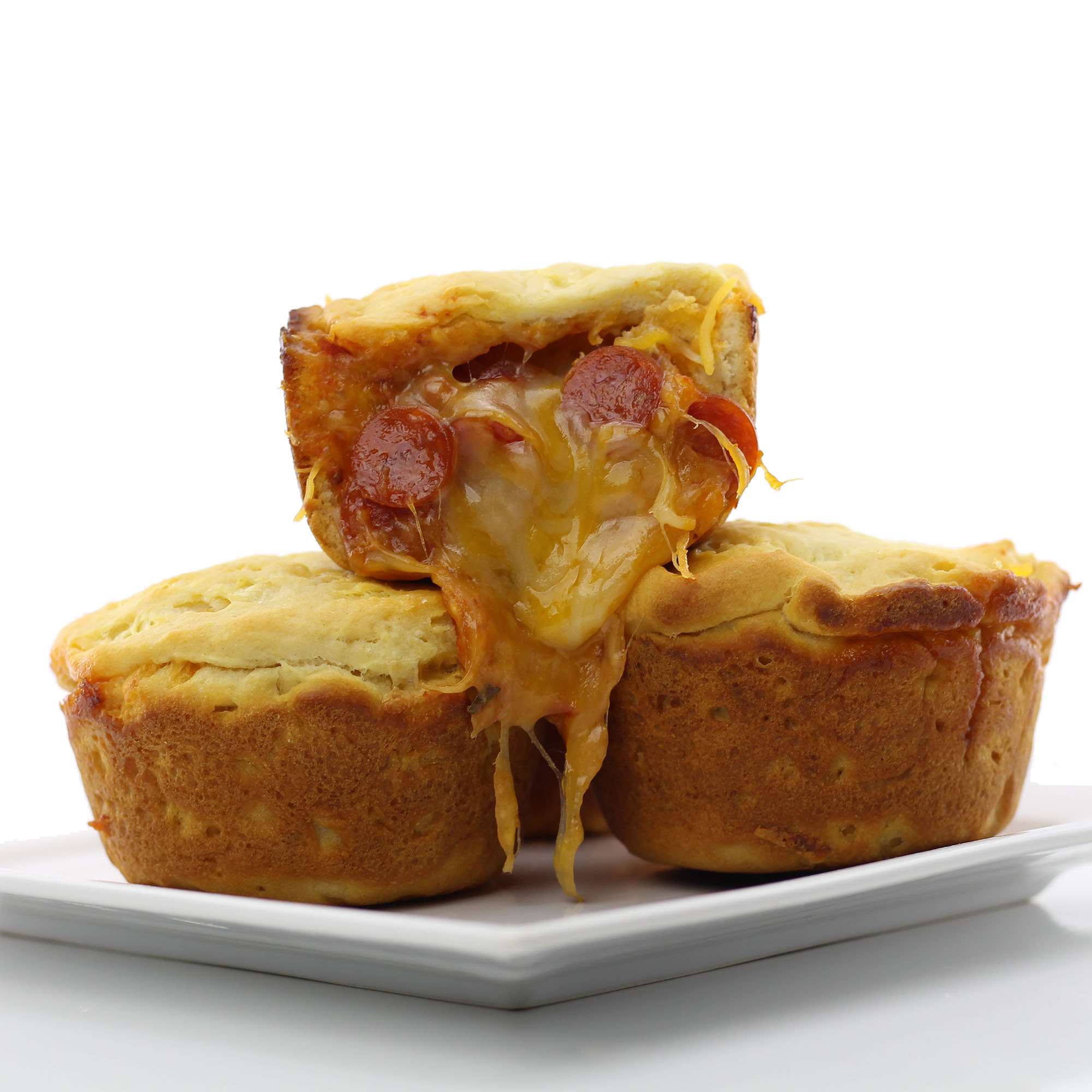 I first made these Pizza Stuffed Biscuits back in 2015. The recipe actually won me $3,000 in free dining room furniture from a furniture store here in Milwaukee. I think that was mainly due to the fact though that they didn't realize — or at least none of the other finalists realized — that you could switch to private mode in your web browser and vote as many times as you wanted. I just sat in my cubicle at my old office job voting for myself over and over for five days.
I'm actually pretty certain that if I hadn't found out the voting loophole I never would have won since all the other finalists — aside from one woman who just made waffles — made some pretty legit stuff. My pizza stuffed biscuits were up against things like paella, short rib ragu and vegan pho. Had the contest been based on actual skill I wouldn't have stood a chance….
My prize also included a private dinner cooked by a contestant from the TV show MasterChef, which was amazingly awkward. I actually tried to skip it, but was told in no uncertain terms that if I didn't do the dinner I wouldn't get my furniture. I guess it was still worth it to get the sweet new dining room table and $1,500 wooden Guinness bar that I ended up with though.
Don't want pizza stuffed biscuits? Just stuff yours with your preferred filling! I've done everything fried chicken and coleslaw stuffed biscuits to scrambled eggs and sausage stuffed biscuits to ham and cheese stuffed biscuits and they've always ended up tasting amazing!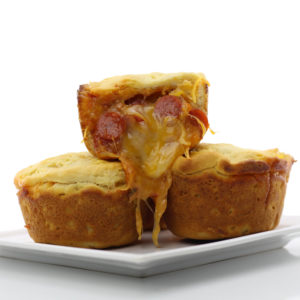 Pepperoni Pizza Stuffed Biscuits Recipe
Nick @ DudeFoods.com
Mini pepperoni, pizza sauce and cheese combine to make these pizza stuffed biscuits absolutely delicious!
Ingredients
1

package

biscuits

1

cup

pizza sauce

1

cup

cheese

shredded

1

package

mini pepperoni
Instructions
Spray a muffin tin with with non-stick cooking spray.

Flatten out one biscuit with a rolling pin and place in the bottom and around the sides of one of the cavities in the muffin tin.

Fill with pizza sauce, shredded cheese and mini pepperoni.

Cut a biscuit in half, flatten it out and use as a top.

Repeat for the remaining cavities in the muffin tin.

Bake according to the directions on the packaging for the biscuits.