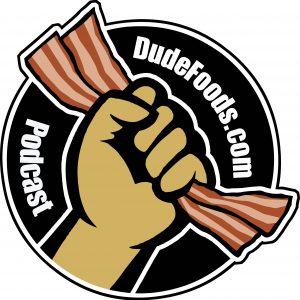 I've though about doing a DudeFoods-themed podcast for a couple years now but honestly, I never thought anyone would want to hear me talk about food and blogging on a regular basis.
Coincidentally, my buddy Wes who is an actual legit radio DJ recently got fired from his sweet morning show gig here in Milwaukee and due to the fact that the turds he used to work for decided to enforce his non-compete clause he can't work in radio for a while.
This is also the same company that fired me on my second to last day there, although I guess I sort of deserved it by going to a baseball game, getting super drunk and sleeping through an entire night of work. Funny thing is, they didn't even tell me I was fired, they just sent out a company wide email saying that I was no longer employed there. I think Wes was actually the one that called me to ask how I could have possibly managed to get fired when I was only supposed to work there for one more day anyway.
Since Wes can't work in radio for the time being he recently started his own podcast and back in December we recorded an episode together,which by all accounts went pretty well. Ever since then he's been texting me telling me that we need to do a DudeFoods-themed podcast together and finally I replied "What the hell do I have to lose? Let's do it!"
It actually works out perfectly because he can sort of lead the show while I can just show up and talk about deep frying Big Macs, Joey Fatone from *NSYNC yelling at me in Vegas and how professional chefs always get mad at me every time I bread something in Flamin' Hot Cheetos. Oh, and he has a professional podcast studio that we can record in!
Plus, let's be honest, I've definitely been slacking big time when it comes to posting new recipes and videos here on the ole blog, so one of my hopes with the podcast is that it will actually force me to blog more just so we actually have plenty to talk about.
Well, as of today the first three episodes of the DudeFoods podcast are up on iTunes, Spotify, Stitcher and Libsyn, so make sure you subscribe, rate it and leave a review!