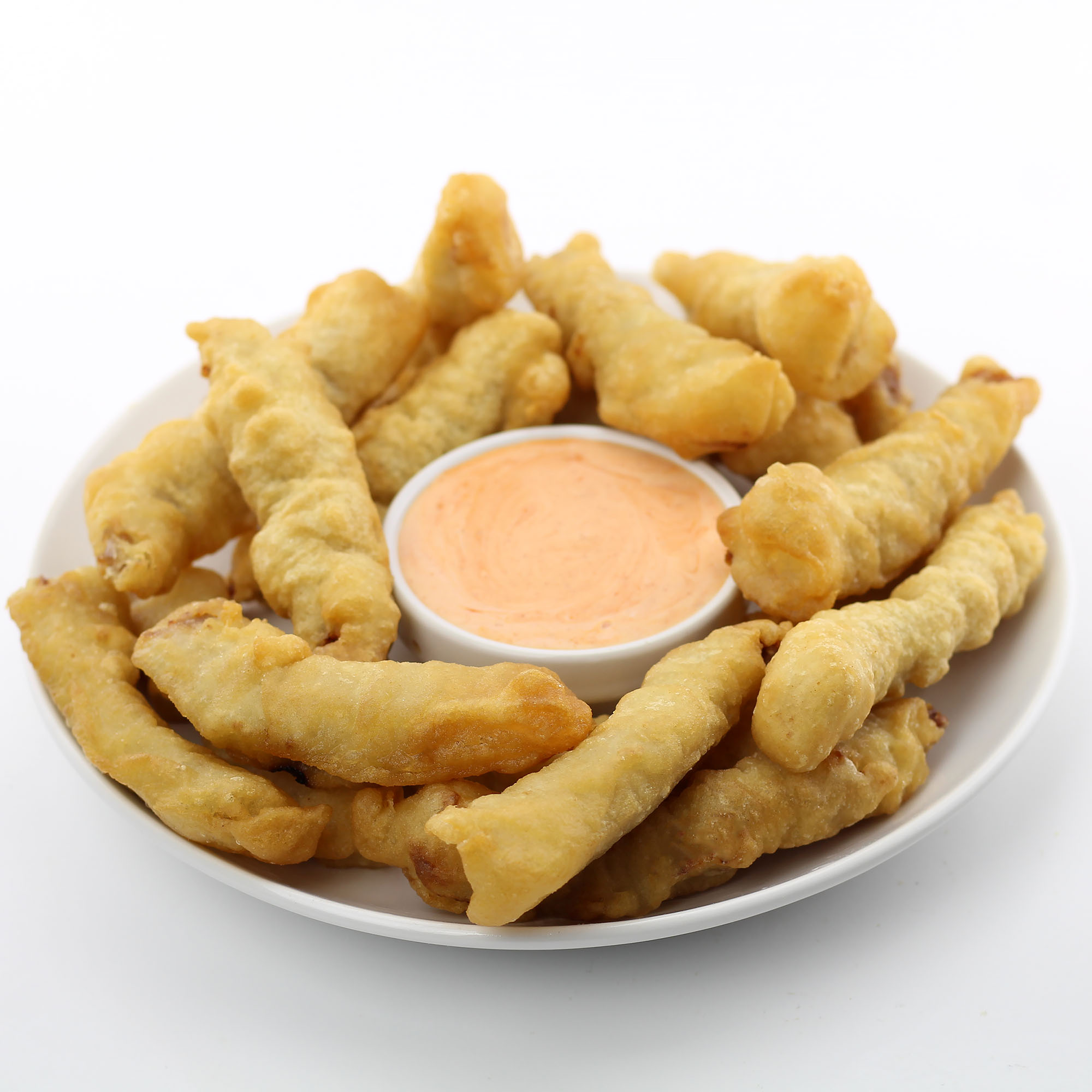 Back in May the Wisconsin Pork Producers Association asked me to come up with a couple pork-based recipes for them.
For my first one I sliced a pork tenderloin into medallions and then breaded and fried them to make Chicken Fried Pork Tenderloin Sliders With Bacon Country Gravy.
This past week I sliced up another pork tenderloin — this time into strips — dipped them in beer batter and dropped them in my deep fryer until I ended up with these amazing Beer Battered Pork Tenderloin Fries!
Originally I intended these to be more of an appetizer, but after snacking on a couple of them I literally couldn't stop and before I knew it they became an entire meal. So, appetizer or main course, these are apparently good for any level of hunger!
How large you want to slice your strips of pork tenderloin is up to you. The trick is to find a size where you can cook them long enough to get the beer batter nice and crispy — without burning it — while still not cooking them past that perfect 145° temperature where fresh cuts of pork taste the best.
I cut my pork tenderloin into pieces that were roughly as wide as my pinky finger and about as long as an average fast food French fry. At that size three minutes in 375° deep fryer oil was enough time to get my pork to that 145° temperature while leaving the beer batter that surrounded the pork perfectly golden brown.
What I'd recommend is that you just take your first couple Pork Tenderloin Fries, drop them in the deep fryer — or heavy skillet if you go that route — and then check the temperate of them every 30 seconds or so with a digital thermometer to figure out how long you need to fry them for. After that you can coat them in flour, leave them in the bowl with your beer batter and take them out nice and quickly one after another dropping them into your deep fryer oil so you can cook them in larger batches. And seriously, please don't be afraid of a little pink in the middle of your pork.
If you're looking for other pork recipes you can also check out the recipe section of the Wisconsin Pork Producers Association website, which has what almost seems like an infinite amount of ideas that you can search by cooking style or cut.
And of course delicious pork starts with the farmers themselves, which is why it's important for them to produce safe, nutritious food in a responsible manor. If you'd like to learn more about pig farming you can head over to PorkCares.org for the answers to any questions you might have.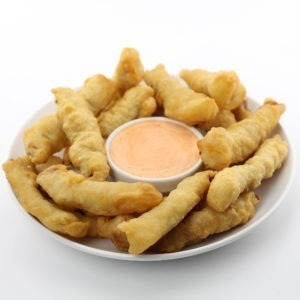 Beer Battered Pork Tenderloin Fries Recipe
Nick @ DudeFoods.com
Ingredients
1

pork tenderloin

2

quarts

oil

for frying

3

cups

flour

2 1/2

cups

light beer

1/2

teaspoon

ground black pepper

Sriracha mayo or your preferred dipping sauce
Instructions
Heat oil in deep fryer or heavy skillet to 375°F.

Slice pork tenderloin into strips that are roughly the length and width of a fast food French fry.

Set up a dredging station with two bowls — 1 cup flour in the first one and 2 cups flour, 2 cups light beer and 1/ teaspoon ground black pepper in the second one.

Coat each pork tenderloin strip in flour from the first bowl and then dip in beer batter mix from the second bowl.

Fry in batches for 3 minutes or until a meat thermometer inserted into the pork tenderloin fries reads 145°.

Drain on paper towels and serve with Sriracha mayo or your preferred dipping sauce.